I like Sundays. I usually keep it super low key and that's exactly what a Sunday calls for, don't you think?
I like an easy ramp up to the week
Today I headed to my mom's to visit Bailey, Roxy and the fam.
We took them for a nice walk. Don't let the sunshine fool ya though, it's cold here! Okay, I know that's relative to where you are, but I'm a freeze ball.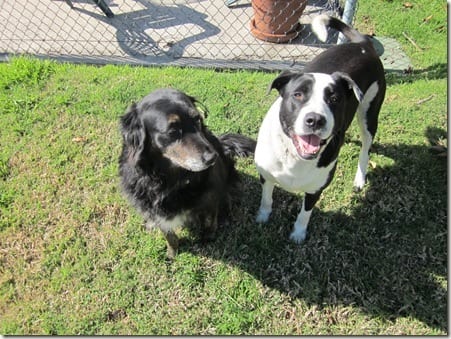 My mom and I went to Costco where she bought me Photoshop! Ha! Love love.
But I have to ask: Does everyone's copy have a Mexican kid on the front? Or is that just my Mexicans-only copy? I hope the directions aren't in Spanish…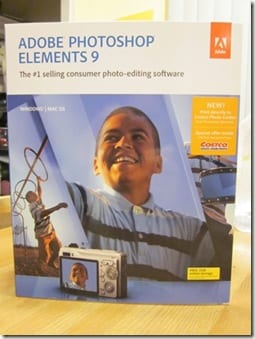 Ben didn't come with me to my mom's, but  he did call to make a special request for the Finest Mexican Food in Southern California. If you're familiar with Pico, you're familiar with Pepe's.
So, I also made a special request for roasted broccoli to be cooked while I drove home. We both win. Even though I didn't realize how bad this stuff stinks up the house. When I walked inside I thought, "something died in here".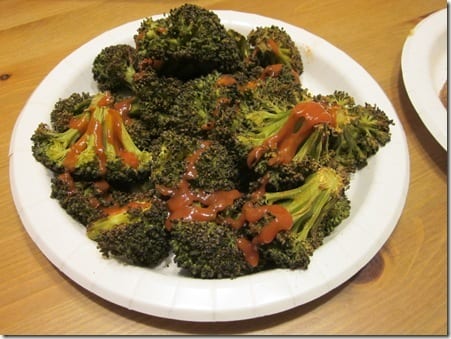 I wanted cheese and ketchup for dinner and decided to have both of those items on a veggie burger. It was good – not as good as Ben's California Burrito (which I stole bites of), but good.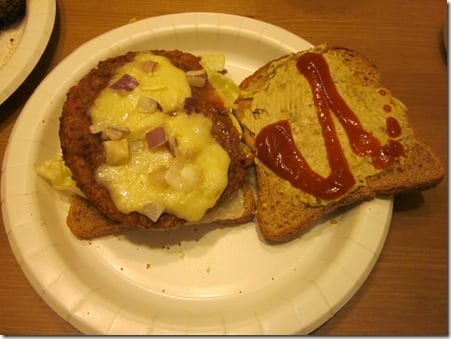 Dessert was a Vitatop In A Jar, with hot chocolate. It's like Oats in a Jar, only more awesome.
Tomorrow I have grand plans for Mexican Meatless Monday and some info on  my new BodyBugg. But, I'm gonna try and catch up on emails and life and trash TV for the rest of the night…
Run SMART Goals
Fill out this form to get the SMART Running Goals worksheet to your inbox!