When I was in fourth grade I got cut from the volleyball team and lost the student council election on the same day. I remember it like it was yesterday, the pain is still palpable.  Our teacher announced the student council election winners losers mid-day. Then, I headed to volleyball try-outs after school where I was promptly given the second kick to the ribs in one day.
Unfortunately, the coach made the cuts early in the practice so I had  to wait on the sidelines for my mom to come pick me up.
Oh, how I prayed that her Toyota mini-van would round the corner any second. I was devastated. I needed to get to the safety. I needed a loving and familiar face. I needed a soothing voice. I needed not to cry in front of everyone.
Finally, after what seemed like hours, she pulled up. As soon as I slid the big white van door behind me I let it out. Hours of sadness and grief all built up in my little nine year old heart poured out in the form of tears.
My mom tried to console me through my sobs. She couldn't change the election or force the coach to put me on the team (although I kinda wish she would have). But, she made me feel better with hugs – and with ice cream.
She used to say, "We'll celebrate with frozen yogurt or we'll drown our sorrows."
And so I got frozen yogurt that night. It helped a little
Why am I telling you this?
Because I had a bad day like that today and I need ice cream.
I know some people say you shouldn't use food to make you feel better. But, there are just some foods that are "comfort foods" and take you back to a safe, happy place when you feel like crap.
I don't think there is anything wrong with drowning your sorrows with some ice cream after a big rejection.
As long as you get up the next day, dust yourself off and get back out there.
To end the story on a happier note: The next year I was voted into the student council and 2 years later I made the cheerleading squad – which is way better than volleyball anyways…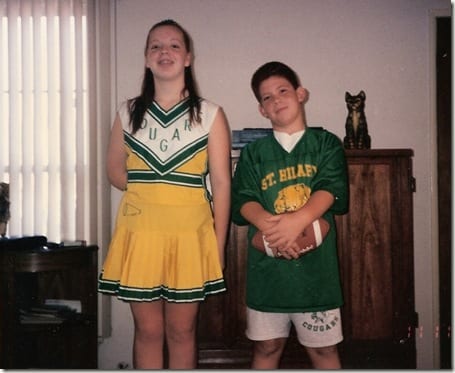 This afternoon I headed to the beach for a group run! I am training to be a coach for a local running club!! It's only a 10K group, so I am not really including this as part of my training. I'm just happy to participate!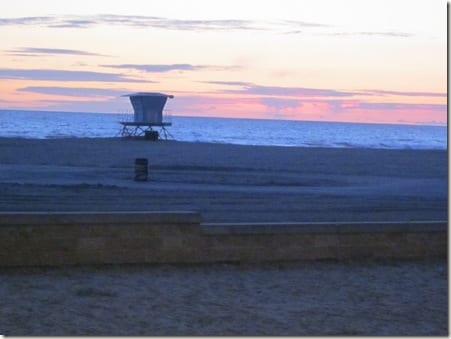 I am very glad I finally found my ear muffs. The wind was chilly!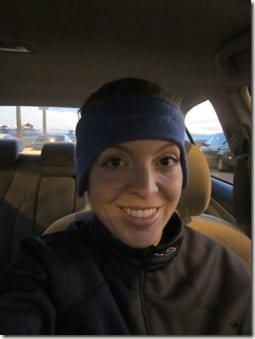 Dinnah:
Now, if you'll excuse me – I have some ice cream to attend to…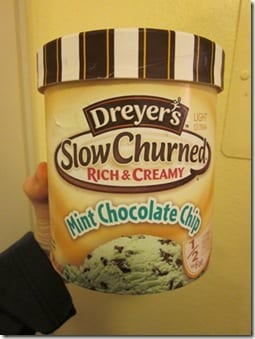 Question: How do you deal with defeat?
Run SMART Goals
Fill out this form to get the SMART Running Goals worksheet to your inbox!