Last night's lack of sleep inspired me to make a trip to the Whole Foods Juice Bar today for a pick-me-up. My favorite one is the "Detox". (I sometimes get questions on good juices – I think picking one of their set combinations is always a safe bet.)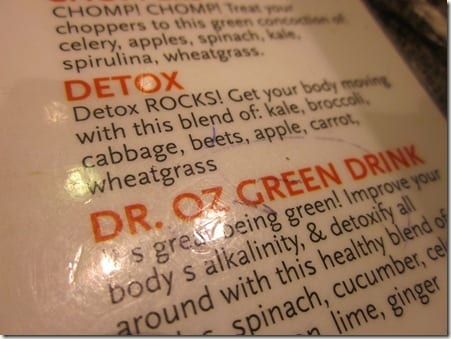 I always request the wheatgrass on the side, but they forgot this time. Oh well, couldn't taste it.
I walked around WF chugging my juice and putting things in my cart that had no business being there. This is my retail therapy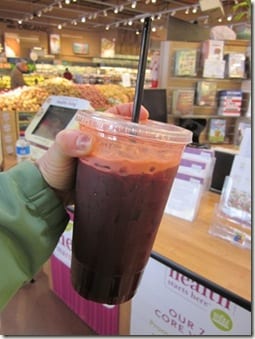 And when I remembered (via all the signs up through out the store) that today is $2.00 off / pound at the Hot Food bar I could not pass it up! Lunch time!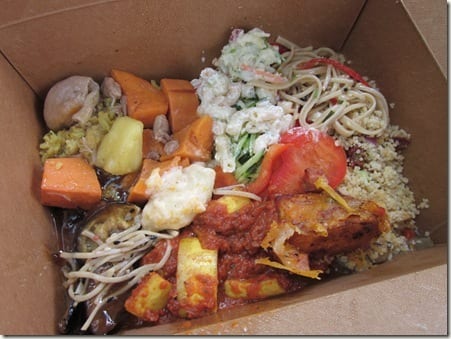 Since I'm a copier, but too lazy to actually make pretzels at home – I bought one and snagged a piece to go with my goods.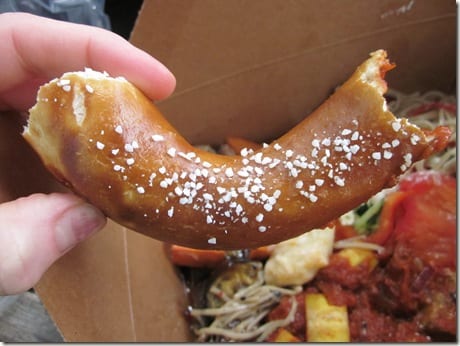 I also scandalously grabbed an extra sample of chocolate chip cookie for lunch-dessert.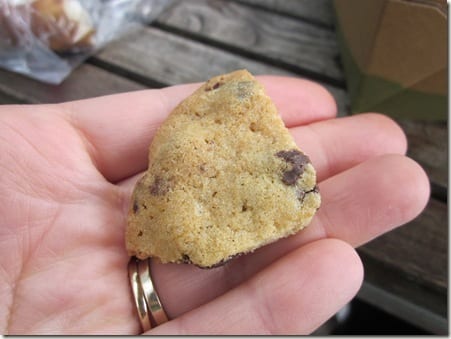 To keep with the Detox theme I grabbed this Natural Health magazine because of the "Super Simple Detox" article on the cover. I'm usually pretty anti-detox since I think an all or nothing mentality is very ED (eating disorder) inspired.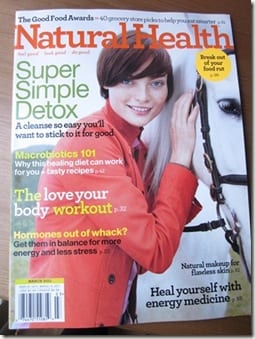 Perhaps, binging on donut holes is also ED inspired, but that's less unpleasant. Kinda.
I have also been craving those homemade donuts that have been going around the blogworld. But again, I am way to lazy to make them. In my defense, I doubt Ben would eat them and I would probably polish off the whole pan in one night. Let's not go there.
So, I picked up these Donut Holes from Whole Paycheck on my way out. They are in the freezer section, but I've seen them in the bakery section of other health stores.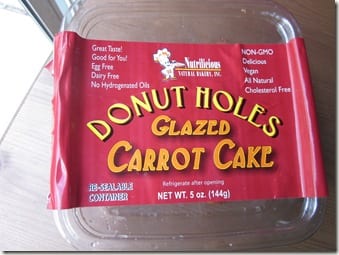 They are vegan and made with all natural ingredients, but that doesn't mean they're "good for you". I shouldn't kid myself – these aren't vitamins. But they taste amazing and there are 12 in a box.
Well, there was 12 in the box.
Where is that detox magazine again…
Run SMART Goals
Fill out this form to get the SMART Running Goals worksheet to your inbox!