This morning I hit up a KB class for some good times. I was obsessed with KB last year in MD and that is actually a big part of the reason I wanted to get the personal training certification! I am totally back in love with it and it makes me happy
Post-KB I came home hungry. Instead of the shower, I went straight to the fridge for a couple random bites of pasta, half an orange and a piece of tortilla. FYI: This happens daily and misses the blog's eye.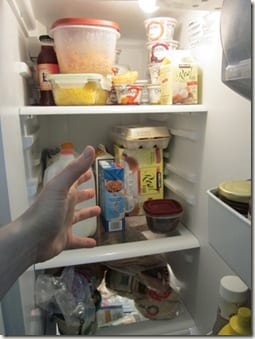 After a shower and some blog admin stuff I made lunch. It was a sink salad of course!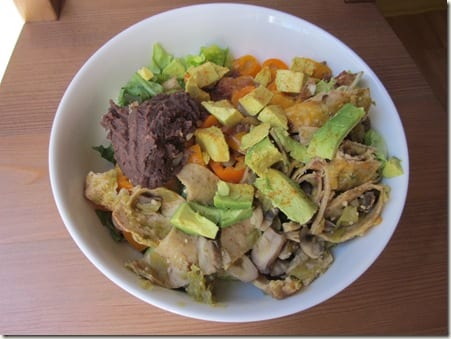 I chopped up my last enchilada and heated it with some beans. Piled on a bed of lettuce, onions and sweet peppers and then added fresh avocado. Best salad I've had since yesterday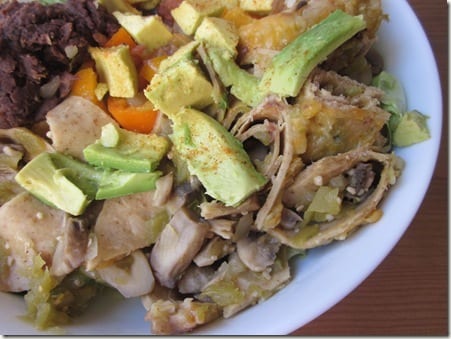 On the side I had half a piece of sourdough spread with ripe avocado and sprinkled with salt. Ben LOVES butter and in an effort to get him to eat more healthy fats instead, I have been making him this and he LOVES this now!
It helps that I call it "Avocado Butter"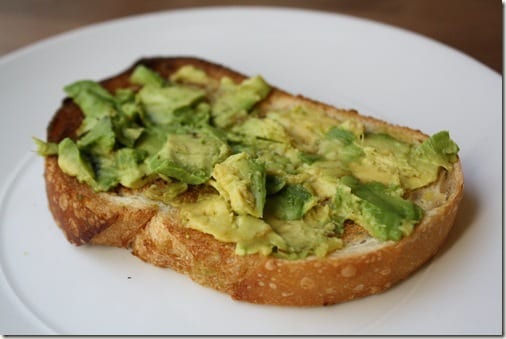 I love magazines, always have actually. I fondly remember coveting issues of Teen and Seventeen during jr. High and High school. Luckily, my mom got sick of me begging for issues at the checkout stand and got me a subscription to a few
Now that I'm all grown up
I have tons of subscriptions to my favorite magazines. When I'm at the super market checkout stand I have to try and remember if I already have an issue coming before I buy one that catches my eye – does this happen to anyone else?
I didn't realize how many mags I was hoarding until I went looking for a book this afternoon and millions of them came spilling out of a box!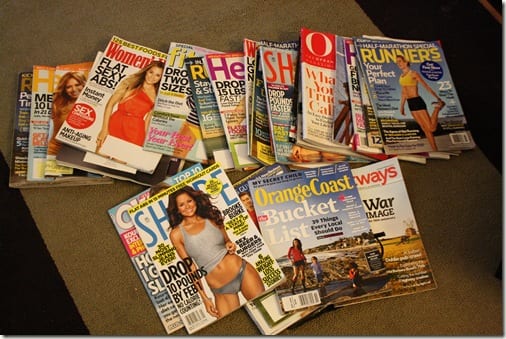 The problem is, I don't want to throw any of them out recycle them yet – once I pick up an old issue it's like new again and I want to re-read it.
My name is Monica and I like magazines way too much.
Today my faves are Runner's World (okay that's always), Health and Women's Health. Oh, and I love the AAA magazine! *Note: my favorite one is subject to change based on what is delivered to my mail box that day…
What are your favorite magazines these days?
Run SMART Goals
Fill out this form to get the SMART Running Goals worksheet to your inbox!