Morning! How are you guys today? I started off the day with a 2 mile walk/run with Ben. I am running tonight with my new group, so I voted for more walking then running and he agreed 
I woke up hungry today and the few handfuls of cereal I had pre-walk didn't make a dent in my belly. So, I wanted something super filling for breakfast.  I have come to terms with the fact that I'm not a fan of oats for breakfast – but I still have a MASSIVE stash of them (read: someone shouldn't buy everything from Costco). I definitely will not eat them when it's hot out, so I better try and do something now before Spring!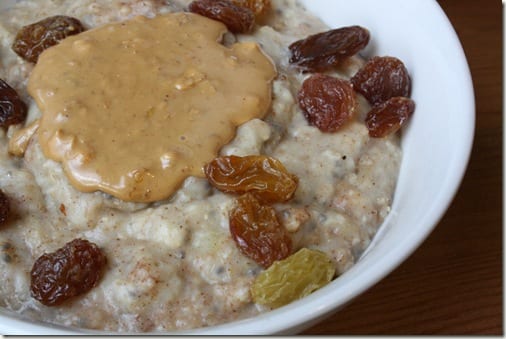 Paired with iced coffee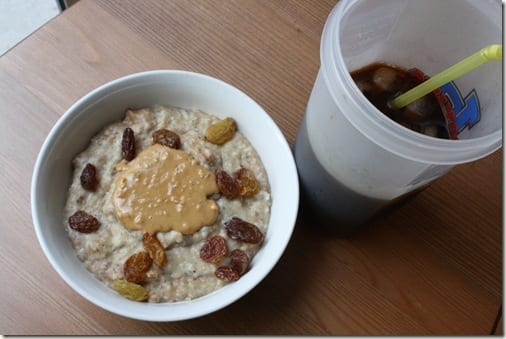 Inside: Oats, chia seeds, naner, cinnamon, almond milk
Topped with: crunchy PB and Raisins…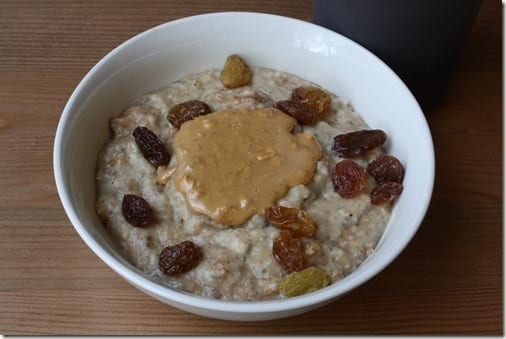 Plans for today:
– KB
– Writing project
– Call with RD at noon
– Studying for Personal Training certification (just came across some much needed resources)
– Run with group this afternoon
Question:  What time of day are you best?
I am totally 100% a morning person. I prefer to run, eat, repeat, talk, scratch, everything else in the morning!
Run SMART Goals
Fill out this form to get the SMART Running Goals worksheet to your inbox!