Last night I  planned a little date night for Ben and I. Unfortunately, it wasn't the smoothest night because I failed at a couple things. I'll break it down Kardashian style for you…
The Peach of the night was the amazing crepe I had for dinner: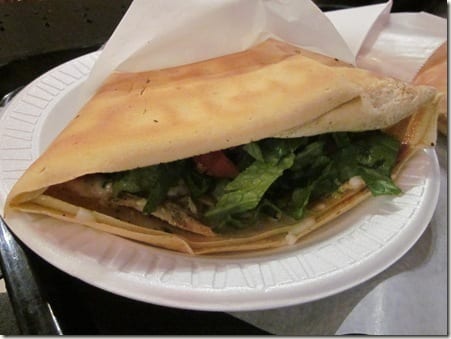 The Pit was that I bought tickets to a show for another night and found out at Will Call! Smoooooth Monica, real smooth.
The Peach of the night was my St. Patty's Day inspired green eye liner.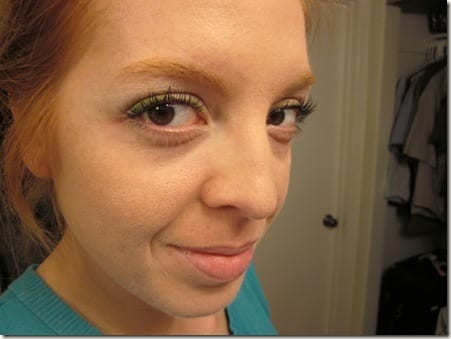 It came out better than I expected and will be my new "thing"!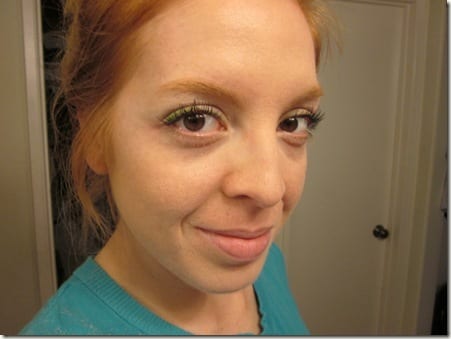 I ended up pairing it with a headband to be lazy and not have to brush my hair fancy.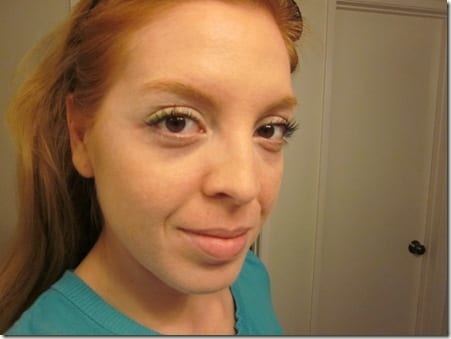 The Pit of the night was not being able to get a sweet crepe for dessert (because of Lent). So, I came home and tried to make rice crispy treats with just PB and brown rice cereal. I avoided using agave or syrup because that would have been cheating.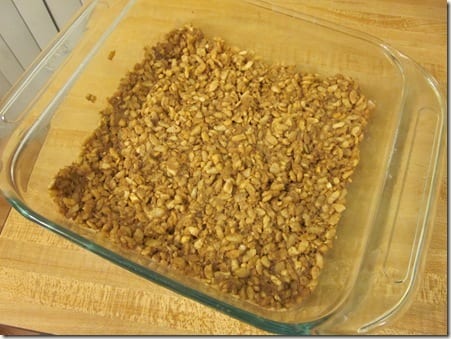 They were a pit.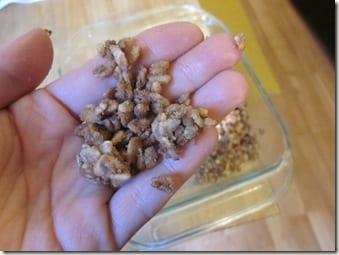 Oh well. We still managed to laugh about the wrong night tickets and we have another date night planned for next week now!
This morning I am planning on hitting up a late boot camp so I started my day with pancakes for breakfast.
It's iced coffee Friday! Wait, that's not right…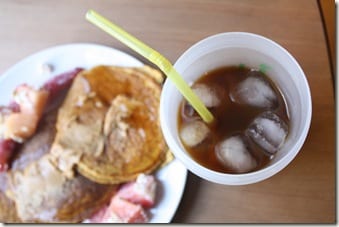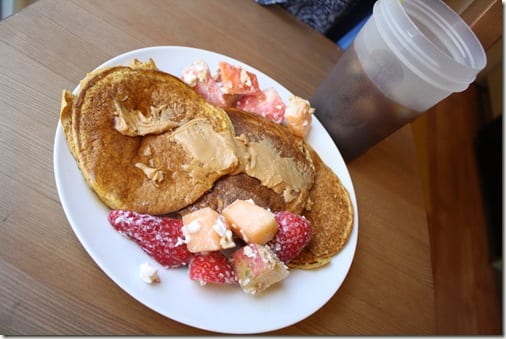 It's Flapjack Friday!!!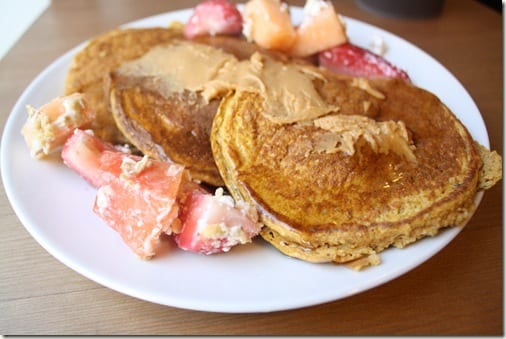 I made a batch of oatbran pancakes slathered with banana PB, sf syrup and served with the some fruit salad.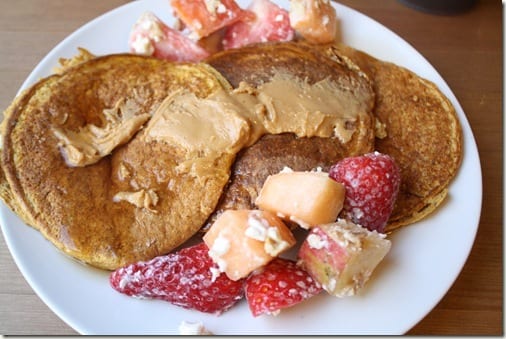 These pancakes are the Peach of my day so far
Question: What is the Peach of your day?
Run SMART Goals
Fill out this form to get the SMART Running Goals worksheet to your inbox!