Hello! I took the day off of blogging so I could catch up on cleaning and visiting family. Overall it was a really good day
This morning Ben and I opted for egg sandwiches instead of pancakes. Pancake Sunday is a big part of our routine it was weird to eat something else! I ate the rest of the naner with PB straight up.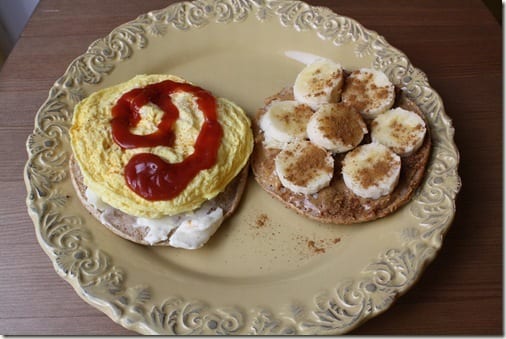 After a little bit of cleaning I had an apple. I was trying to stall lunch and this gave me about 30 minutes. Eh.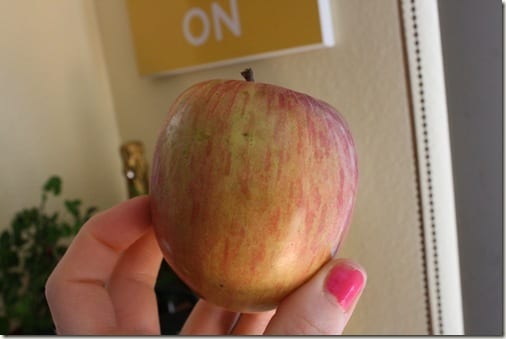 I almost forgot I got this burrito at the expo yesterday! They were handing them out heated to eat right then, but I stuck it in my bag for later. Later ended up being today for lunch. It was still good the day after!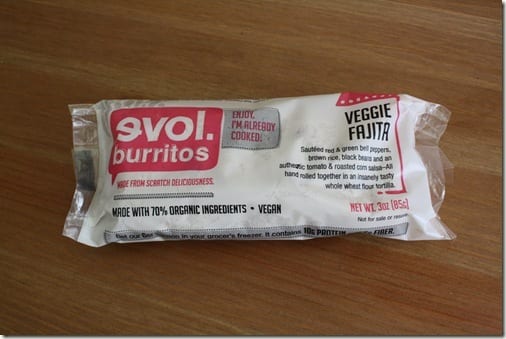 Paired with a massive hummus and chickpea salad… Now you see how big my Sink Salads are – I don't mess around.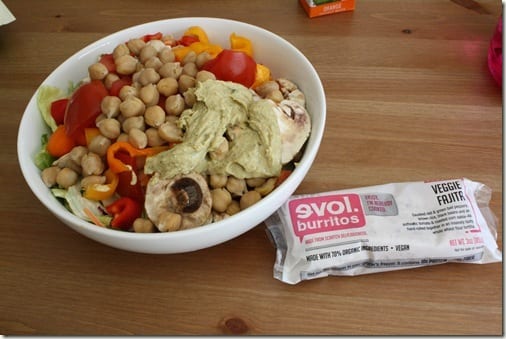 I got a few coconut water juice boxes for Ben at the expo too. Unfortunately, I'm not a fan of coconut water.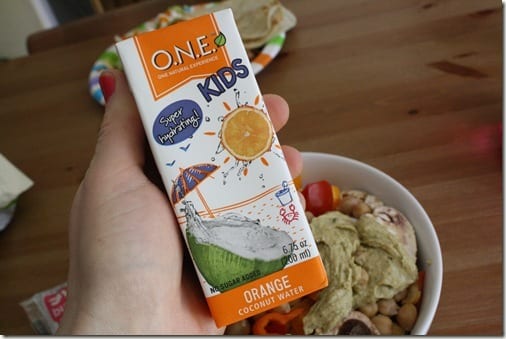 Then, Ben and I went to visit my fam. My mom was out running errands and came back with a present. She got me a Pumpkin Smash smoothie from Jamba Juice! Yes, they totally still have the pumpkin flavor here!!!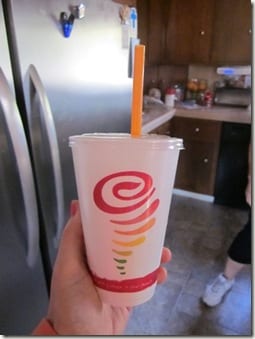 I enjoyed it with a cup of Cinnamon Burst Cheerios. Best snack all day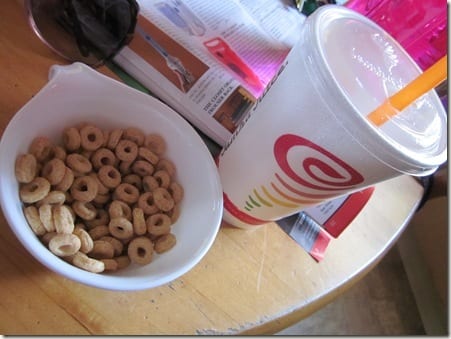 My only exercise today was a nice walk with Matt (my little brother), Ben and the perros.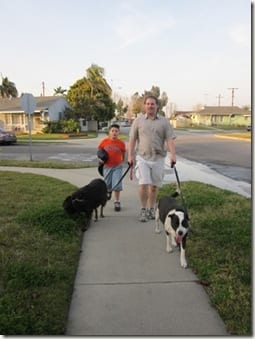 We got burritos from a local place for dinner, but opted to make our own guacamole. My mom's avocado trees have been very generous this year!!! I enjoyed a fair share with chips.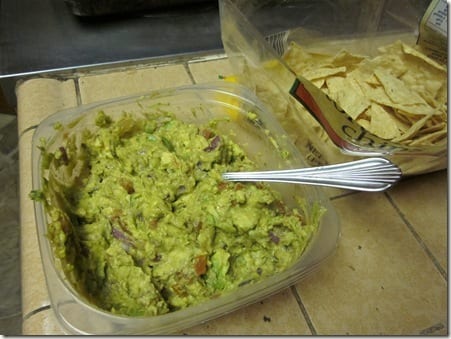 Instead of a burrito, I opted to raid my mom's fridge. She always has the best food and I knew I was going to have bites of stuff anyways. Might as well make it a meal!
I made a tuna wrap, some garlic bread and roasted broccoli. I love dinners where I just throw together what I'm craving.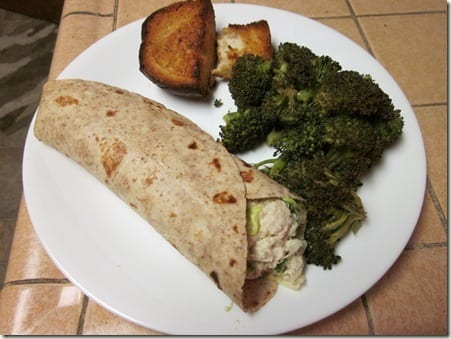 Now I'm going to go through my loot bag from yesterday's Natural Products Expo West. I cannot believe how much we scored!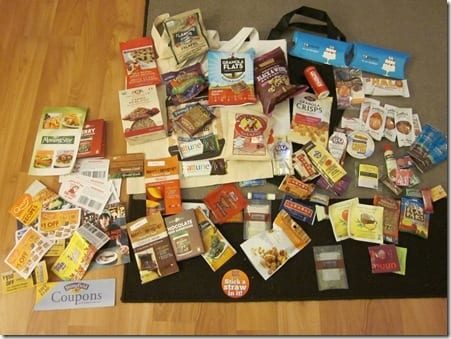 I am particularly excited about the packets of nut butter. Love love love.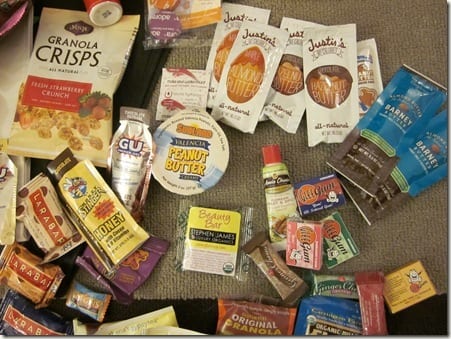 I know I said it yesterday, but I really appreciated being able to attend #expowest yesterday. Melissa, we are so lucky
Food Is Not Your Enemy – This is the slogan by Earnest Eats and I am a huge fan (of both the products and the slogan).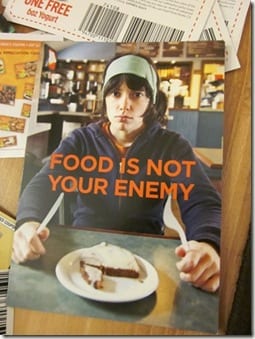 Hope you had a good Sunday too!
Run SMART Goals
Fill out this form to get the SMART Running Goals worksheet to your inbox!