When I spotted the Mug Cake this weekend at the expo I was reminded of the blog phenomenon – Protein Cake in a Mug! This was all the rage a while back and I knew I had to make one asap!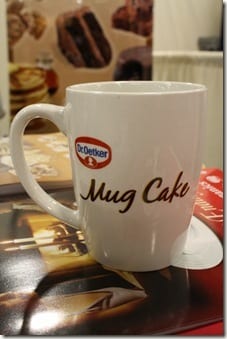 I've seen a lot of different versions of the Protein Cake (or protein puff) recipe, this is mine. In a non-stick sprayed mug:
1 scoop protein powder
2 Tb. egg whites
2 Tb. pumpkin
packet of stevia, cinnamon
dash salt, baking soda and baking powder
almond milk to desired consistency
Microwaved until cooked
I spread PB and apple butter on top. Great dessert!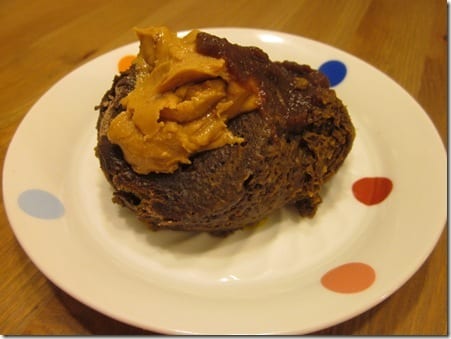 Run: I did 6 miles easy paced today. About a mile in a HUGE German Shepard came out of no where. It was barking and running straight for me. I screamed, "NO NO NO!" because I thought it was going to attack me. I think it spotted a squirrel in the bushes because it just paused and ran back to its owner (who was at least 80 yards away and I didn't see at the time).
My heart was racing and I got very scared. I think it's rude that the owner saw that I was scared and did nothing to stop the dog or apologize that I just sh!t myself. Thanks.
Breakfast: I busted out  my new Attune bowl for breakfast this morning. It is super cute and comes with a twist on lid.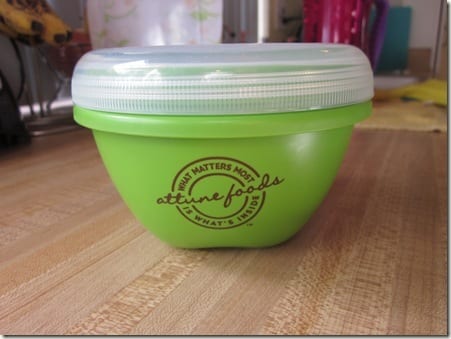 Attune had a table set up at the expo where you could fill up a bowl of cereal and granola and take it to-go. Genius right?! So many of the attendees are traveling and this allowed them to fill up a bowl for their hotel rooms. Then, all you need is to order a milk from a coffee shop at "Wa-La! Breakfast is served!!"
I filled mine up with a mix of cereals and granolas, but ate all the big granola chunks last night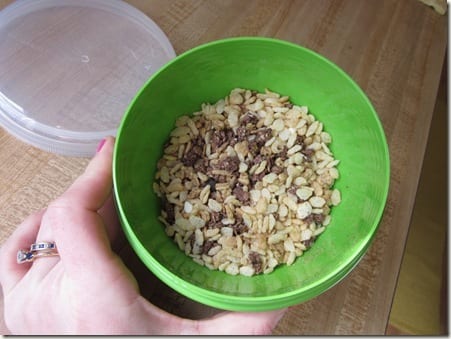 Today I added yogurt, pumpkin, banana, chia seeds and cashews. It was an AMAZING breakfast!!!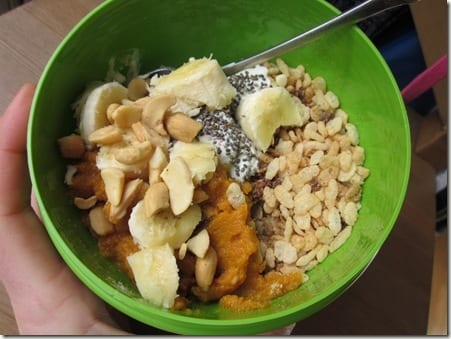 Monday Mini-Goals for this week:
1. Complete mid-week longer run and weekend long run. STRETCH after every run.
2. Close the kitchen and brush teeth at 8pm
3. Leave some food on my plate for my dead homies
Question: What is your big goal for the week?
Run SMART Goals
Fill out this form to get the SMART Running Goals worksheet to your inbox!