I was about to go for an easy run, but remembered I am meeting up with my group tonight for an easy 4 miles. Even easy 2-a-days hurt my knee so, I did Jillian's 6 Week Six Pack instead. I've been neglecting Jillian Michaels lately and need to get back on board asap!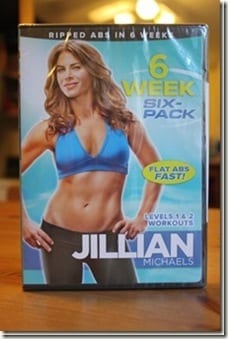 I have noticed that my abs are sore after long races. I think this is because my core is weak and I really want to commit to do the 6 week six pack 3 days a week until my next race – which is 6 1/2 weeks away! How convenient.
I'm still on level 1 and will switch to level 2 in another week.
Then, I was about to fill up my almost empty nut butter jar with yogurt for Yogurt Bowl in a Jar, but decided to scrape it clean with my spoon all on it's lonesome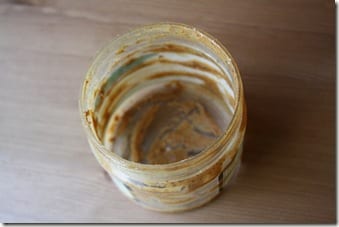 I made a yogurt bowl with Chobani, cereals, chia seeds, pumpkin and a piece of crumbled Blarney Scone too!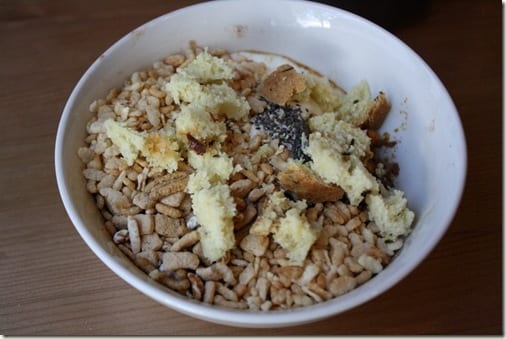 The pumpkin is hard to see, but there's about a 1/2 cup under there hiding!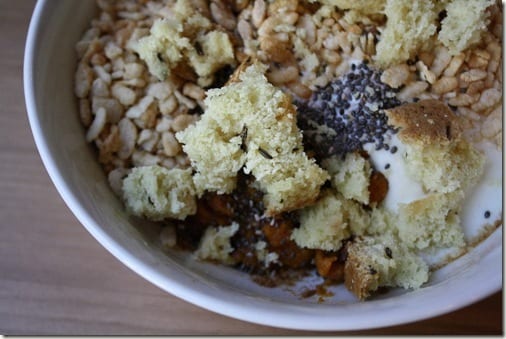 Now I must get back to scraping my jar…
Breakfast is always the hardest meal for me to decide what to make since it's my favorite. I probably spent 10 minutes going back and forth between eggs and yogurt. I'm embarrassed about that.
[polldaddy poll=4723125]
Run SMART Goals
Fill out this form to get the SMART Running Goals worksheet to your inbox!