I always think of pancakes as a weekend breakfast food. But this morning I woke up with a raging pancake craving. So, a quick pancake recipe was in order.
I threw 1/2c egg whites, 1/3c oat bran, salt, baking soda & powder, pumpkin pie spice on top of a few tablespoons of pumpkin that was leftover in a tupperware.
I poured some chia seeds on them once they were on the skillet. You can kinda see some on the middle pancake.
I mixed a Tb. of peanut powder and syrup for a peanut-y icing. Served with iced coffee.
Best mid-week pancake breakfast ever!
Happy St.Patrick's Day!!!
All my life I have been told I'm Irish because of my red hair. Plus, my last name is Olivas so a lot of "O'livas" jokes were told too. On this day every year I embrace it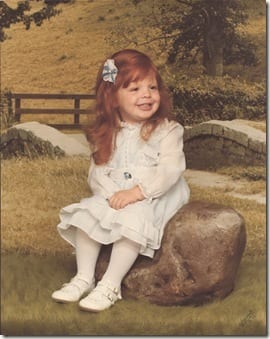 Sorry fellow Spaniards, today I am Irish
Are you wearing green?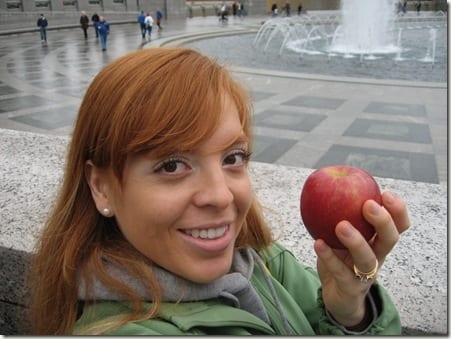 or maybe Green eyeliner?
I really should cut myself off from tweeting tonight as to avoid another drunk tweet escapade like the one that happened in Boston!
Q. What green are you wearing?
Run SMART Goals
Fill out this form to get the SMART Running Goals worksheet to your inbox!