Hellllloooo Bagels! That's what I shouted when I opened up a package of Bagel Thins that arrived today.  I immediately knew what my afternoon snack was all about.
I spotted the new Cinnamon Raisin Bagel Thins at the store already, but resisted getting them because they're not whole wheat. Well, I am over that ish because they are super tasty!
The other half is missing in picture because I downed it way too fast.
A PB&J bagel thin and massive iced coffee made the perfect afternoon pick-me-up. Bagels to lift the spirit, iced coffee to lift everything else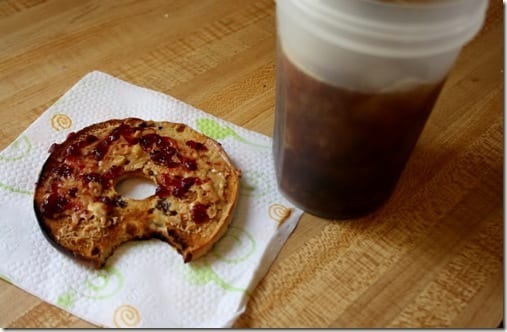 I also chugged a Vitawater and had some blubes at some point today. I deleted the picture because I am dumb.
Now for a fun and healthy St. Patrick's Day recipe!
I cooked blended up this recipe in my head yesterday when I was brainstorming good green foods to make for St.Patrick's Day. I love holiday themed foods and have made green eggs & ham for this St. Patty's in the past.
Today I made White Bean Dip, but Green! I hesitate to call it "Green Bean Dip" since it's not made of "green beans", but I kinda love that name more.
Main ingredients: White beans, 10 oz. frozen spinach, 1 Tb. olive oil, ! Tb. minced garlic, salt, pepper, Italian seasoning and parmesan cheese to taste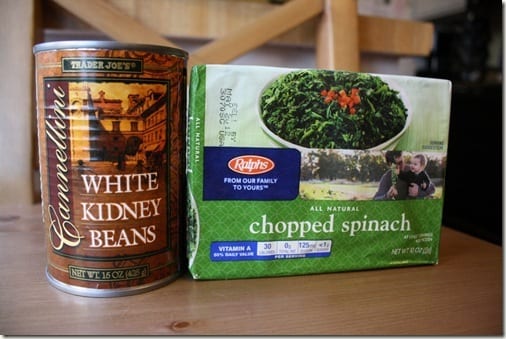 First I blended the beans and spices. You can use a food processor, but I had to use my blender since I can't find my processor?! Minor speed bump.
I microwaved the spinach and squeezed out the water. After the beans and spices were blended I stirred in about 3/4 of the spinach.
Mix together. Eat.
Sprinkle with a little extra parmesan for good measure
Green Bean Dip
(or white bean dip with spinach if you want to get all technical)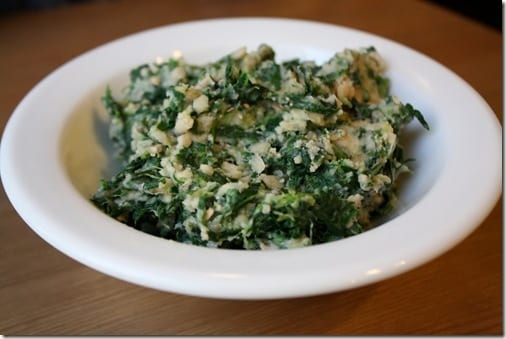 This would be great with a crusty hunk of sourdough too. Luckily, I have a big ol' loaf of Boudin Sourdough Bread because it's now sold at Costco!
I think dinner with be cheese and spinach ravioli with this bean dip slathered crostini on the side! If I don't eat it all first…
Have a good night 🙂
Run SMART Goals
Fill out this form to get the SMART Running Goals worksheet to your inbox!