This morning I woke up dreading my long run. That is a bad sign from the get-go. While training for the Long Beach Marathon I was excited about my long runs. I would plan out my route the night before, make sure my Garmin was charged and look forward to it. I think that is how running should be. This is my hobby and if I don't enjoy it I shouldn't be doing it.
I look back on my LB long runs and see that I really enjoyed running. I even danced in the street at one point. You call me crazy, I call myself passionate
But that excitement really died after Long Beach. I have been running a race a month since October and have said I was burnt out. At the time I was already committed and couldn't do anything about it. I was offered a chance to run the LA Marathon (it's tomorrow) for free and decided to pass. All the buzz around LA is making me a little sad, but it was the right decision.
I need to recharge.
I need to figure out what I want.
I need to see other people (those people who are at the gym taking classes).
I really hope we can make it through this, but I need some time to think.
Before I got all sad and frustrated with my mediocre run, I fueled up.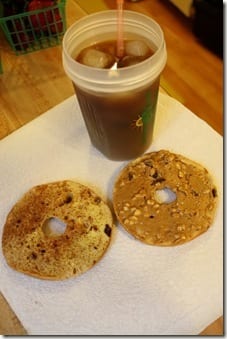 Then, I reluctantly set out for 16 miles that ended up being 15.
Two weeks ago I did this exact same run 6 minutes faster that today
It was the  same route, distance, weather conditions, runner…everything was the same. Yet, it was completely different. My head wasn't in the game – that is what I need to work on!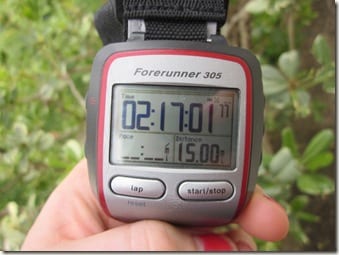 Post-run I headed to a place of comfort and happiness to make me feel better, Whole Foods. (Can you hear the angels singing in the background? I'm assuming angels are rich on this one.)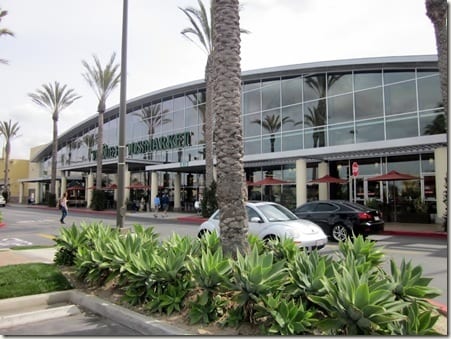 I immediately went to the juice bar and ordered a double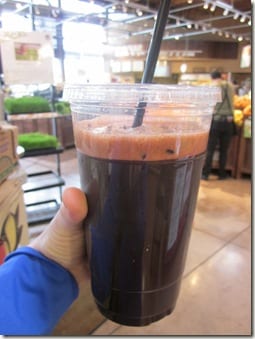 Then, I was offered a sample of strawberry and rhubard pizza. Suddenly, I knew it was all going to be okay.
Yes, strawberries on pizza. It was a ricotta and mozzarella mix as the base. I normally don't like fruit on "real" food (or dessert), but this works really well! I will be recreating is asap!!!
I grabbed some food from the hot bar. The Whole Foods Hot Bar costs a hundred dollars, but always looks like leftovers you forgot about in the back of the fridge for a month.
I always get a bite of mac n' cheese and a bite of mashed potatoes no matter what other mix I put together.
And the cherry on top – a Challah roll to help quiet my sweet tooth. See Jesus in the background? I think He approves.
Have an amazing day!
Run SMART Goals
Fill out this form to get the SMART Running Goals worksheet to your inbox!