While Ben and I were out running errands today I was on a mission to get a good iced coffee. We stopped at a local café and I walked out with something that tasted like licking an ashtray. Luckily, Ben likes licking ashtrays super strong coffee and he volunteered to take this off my hands.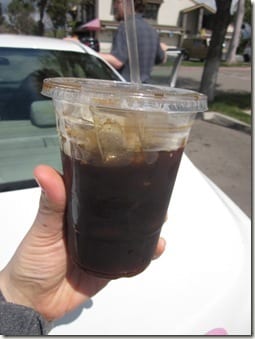 I promptly found another café and hoped Door #2 was a better choice. It was still only okay. I am on a mission to find good iced coffee around here! If I have to start my own Dunkin Donuts franchise I might…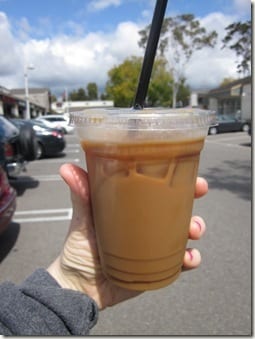 Mid-afternoon I had a few different snacks. It was a snacky kinda day.
The highlight was without a doubt this super thick smoothie in a bowl. I don't mess around with these.
We spent the rest of the day going over tax receipts and stuff. It was fun times.
Then, my family came over for dinner. I set out an appetizer plate full of goodies. Those peas and mustard pretzels I just got today in the bulk bins of a local health foods store. Both rock.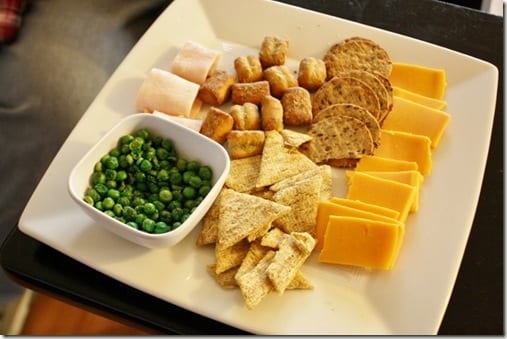 Dinner was a feast! We bought a dinner kit from the health foods store so the chicken, roasted potatoes, veggies and rolls were done. I added mashed potatoes, roasted broccoli, mashed potatoes and salad to the mix.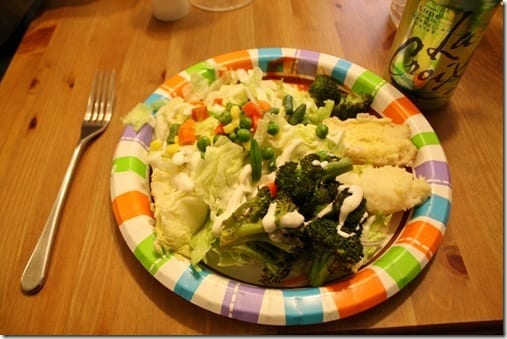 Now I'm enjoying a bag of popcorn while watching Jurassic Park with Ben. Well, he's watching it, I'm blogging
I hope you all had an amazing weekend. Let's start the week off right!
Run SMART Goals
Fill out this form to get the SMART Running Goals worksheet to your inbox!