This morning I set out on my run like any other weekday morning…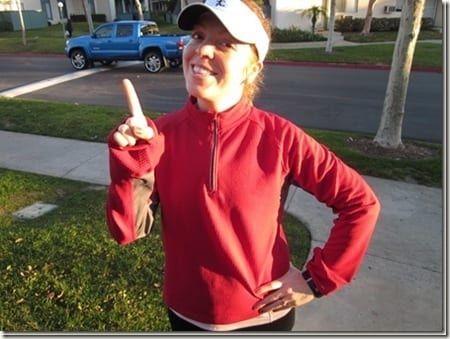 but on the way back ran into this guy! No, I didn't run away from this man with unruly hair and wild look in his eye. He happens to be that guy I married…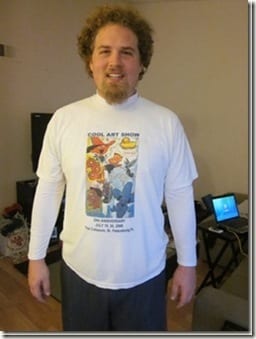 I ended up running 4 miles and walk/running 1 back home with him
Ben is still training for his first 5K. He's getting very close to being ready!!!
After we fought over the shower and iced coffee, we each made our own breakfast. He went with an overflowing bowl of cereal…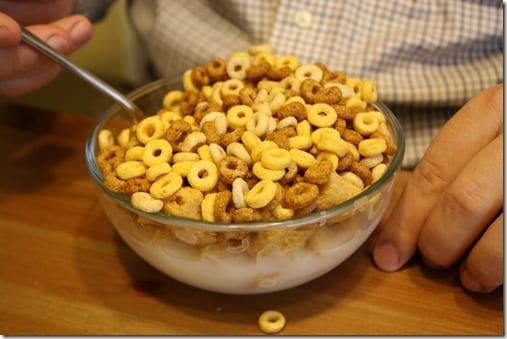 Despite his best efforts to make the cereal stay in the bowl, it didn't…
I made a yogurt bowl with every ingredient I could think of… yogurt, pumpkin, pumpkin pie spice, cereals, banana and PB.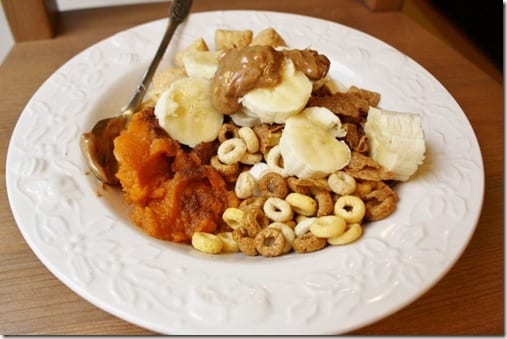 Ben made a special request for PB Puffins yesterday, and I was all over that because I love 'em too! But, they do have the tendency to shred the top of your mouth. Ben says that's so the food gets into your blood stream faster.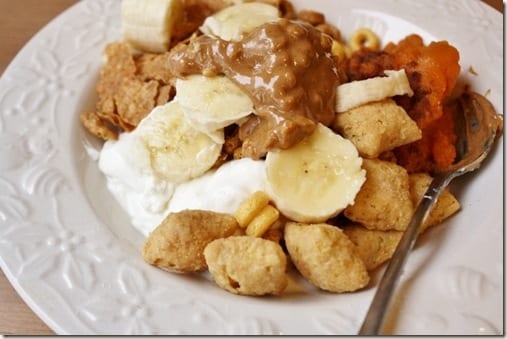 I tried to change it up today with the yogurt bowl, but I'm pretty sure French Toast is my long term favorite these days. This was only so-so in comparison.
I have a very busy day! I'll see you at lunch
Question: What's your favorite cereal?
I have to go with that Three Sisters organic version of Cinnamon Toast Crunch. Dangerously good.
Run SMART Goals
Fill out this form to get the SMART Running Goals worksheet to your inbox!