Once upon a time there was a strange little girl who woke up and wanted to run. She set out not sure of how many miles she would do…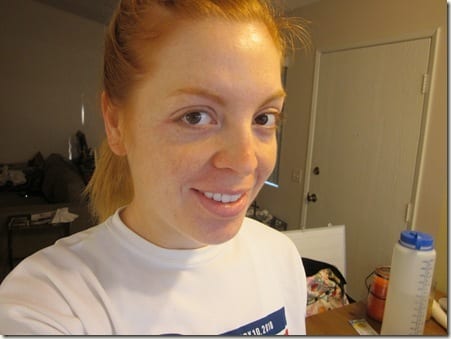 First she ran into Ben, he was doing 2 miles. This wasn't enough so she decided to keep running.
Then, she ran into SkinnyRunner (who lives closer than she realized!). SR was doing 9 miles. That was a little too much for her chubby little red-headed legs.
She decided to do 6 miles. It felt juuuuuusssssst right.
When she got home she pulled out the overnight oats she had "cooking" in the fridge.
Last night she mixed – oats, kefir, pumpkin, stevia and pumpkin pie spice.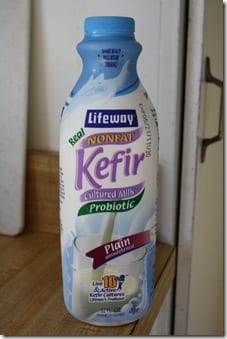 But eating it straight up like that isn't very good, so this morning she added: chia seeds, cereals, granola, banana, PB and almond milk.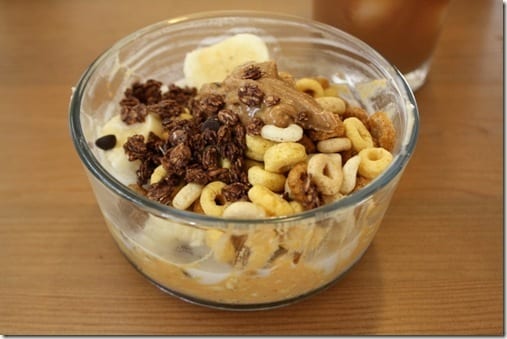 Layers of goodness!
It was just right! Well, it was just right after she added 2 cups of iced coffee…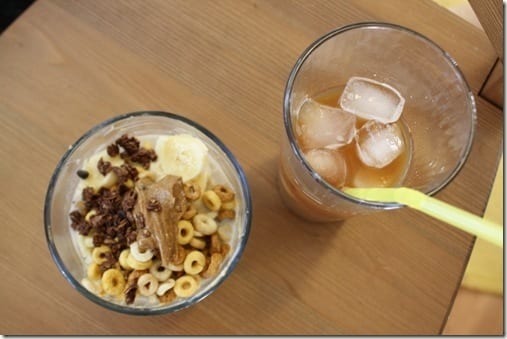 This Saturday Sigma Omega Nu from Cal Poly San Luis Obispo is holding a 5K run/walk to benefit a Women's Shelter in the area. If you are close enough to come out and support, please do! You can find more information here.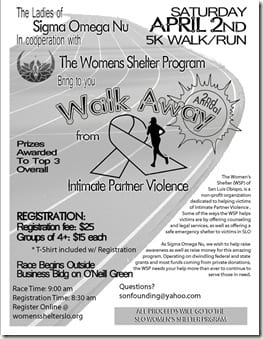 Have a great day!
Run SMART Goals
Fill out this form to get the SMART Running Goals worksheet to your inbox!