This afternoon I was blonde again…
Not literally, but in the un-politically correct stereotype that I'm a spaz. *Even though this is April Fool's Day, me as a blond is a bad joke I don't want to remember.
For those that don't know I am a natural red head,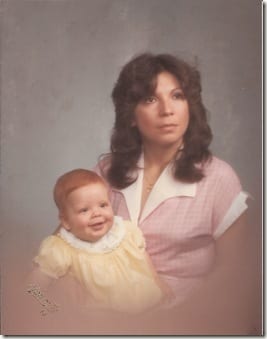 but was having a quarter life crisis this summer and dyed my hair blonde. I looked like an albino alligator. It was tragic. I tried to wear hats to hide it, but it didn't work…
Oh and for the record – it's NOT strawberry blonde. That rag mop on my head is red.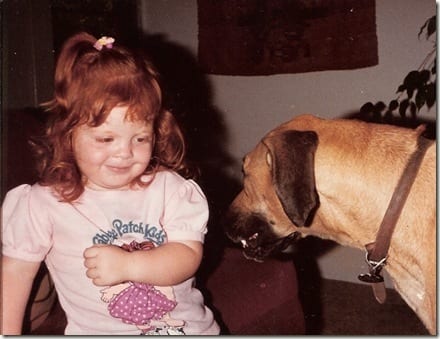 Back to why I'm a spaz… I went to wipe down my fridge and removed everything from the second shelf. Then, I proceeded to get distracted by the computer for an hour before I realized the milk is just sitting out on the counter in 90 degree heat!  Fantastic.
In order to "check" to see if it went bad I decided to have a bowl of cereal (or two). I am not sick in the head so I think it's okay.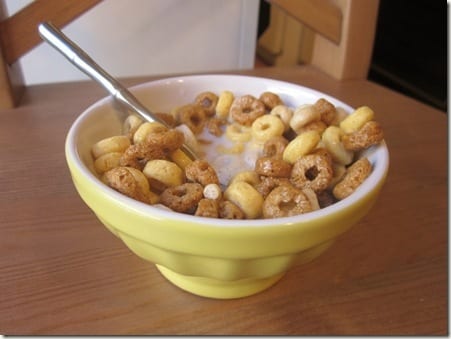 Before dinner Ben and I took a walk. Sometimes I forget there are mountains right behind the smog. Loved the view today!
Thanks to a store pit-stop, our walk took longer than we expected. So, when we got home we were HUNGRY and wanted the fasted thing possible for dinner. I offered to make chilaquiles and beans.
This took under 10 minutes and was delicious!
I used whole canned black beans and "re-fried" them back heating them up with garlic salt, a splash of milk and some shredded cheese. Trust this Mexican and do it that way.
Served up with a slightly charred tortilla (just like I like it).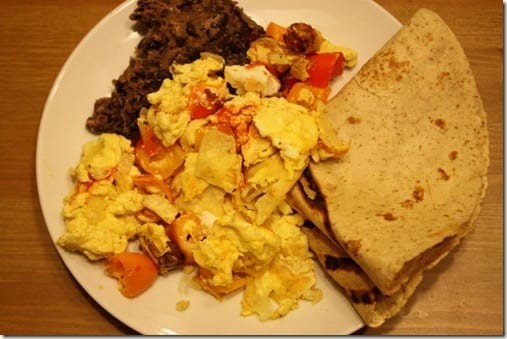 In my second fail of the day I forgot we were out of ketchup. That is an absolute NO NO in my house
Luckily, I found some spare packets in my "just in case" box. Thank God.
When I was cooking the eggs I also roasted up some broccoli, but it wasn't done until I was almost done eating (we ate way too fast tonight!). Part of me felt bad about skipping veggies, but I didn't want to eat them so I'll save them for tomorrow.
I'm sure my secret dessert stomach has some room for a bite of Ben's pan dulce, but I'll try to resist
See you manana!
Run SMART Goals
Fill out this form to get the SMART Running Goals worksheet to your inbox!