Today is my day of rest, and I'm not just talking about in the Biblical sense
I always take the day after a long run as a rest day from exercise. I may take a short walk if I want to stay loose, but I don't do anything structured.
This morning Ben and I took a walk to the store for a Sunday paper and milk. I should probably stretch a bit too. But, the day after a 15 miler is for relaxing, right?
When we got home I heated up yesterday's leftovers and topped it with two eggs for Ben.
These were our combined leftovers from yesterday's diner outing. I totally took some bites of that amazing biscuit.
Since I knew Ben would dominate that plate I made my own breakfast. I wake up hungry the day after a long run!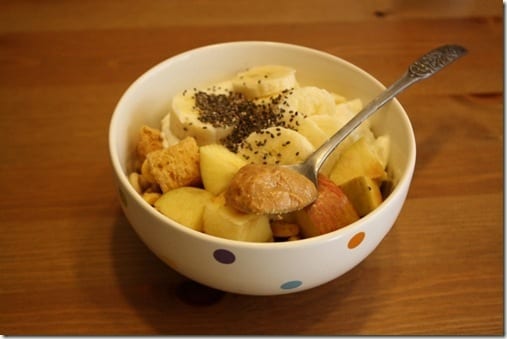 I made a yogurt bowl with Chobabi pineapple, cereals, banana, apple and Mighty Maple PB! I wanted a bowl of cereal in milk, but the Chobs was about to go bad so I used it.
To make sure I satisfied the craving for "milky cereal" I added some almond milk to this bowl. I love the thickness of greek yogurt, but it kind of defeats the purpose when I thin it out with milk! Oops.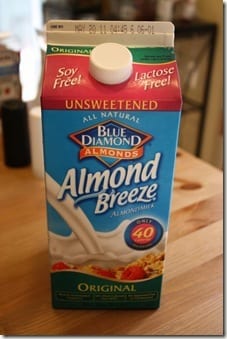 Any exciting plans for this Sunday?
I should really clean the kitchen, but I want to spend some quality time with my new magazine too
Run SMART Goals
Fill out this form to get the SMART Running Goals worksheet to your inbox!