Major blogger fail today
I broke my memory card after taking pictures of my lunch, snack and fun times. Busted. Literally.
Now I need to get a new memory card tomorrow, but all the pics from today are lost. This is the second memory card I've broken this year too! This is why I can't have nice things…
So today we have to play "pretend" with my recap.
Luckily, we don't have to pretend it was a gorgeous day, because it totally was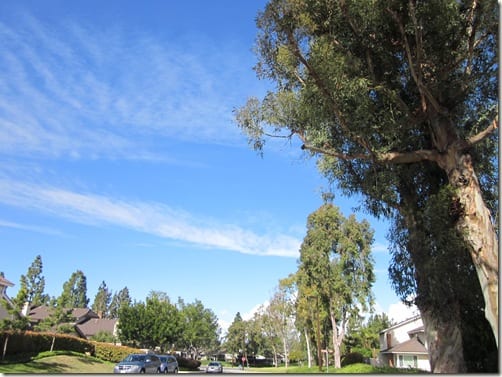 Because of the great weather (and desire to avoid house cleaning at all costs), I headed to my mom's to visit my little brother Matt…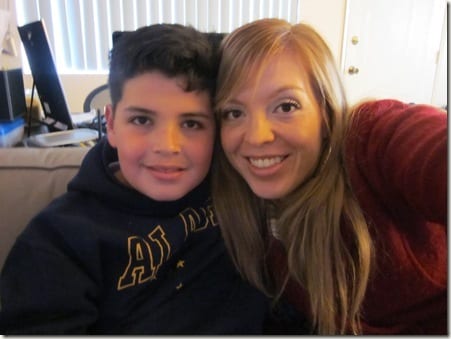 and take Bailey and Roxy on a walk.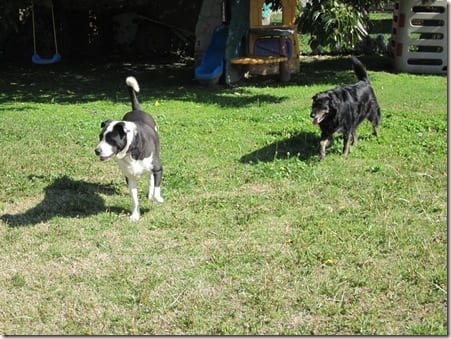 They love walks, almost as much as I do!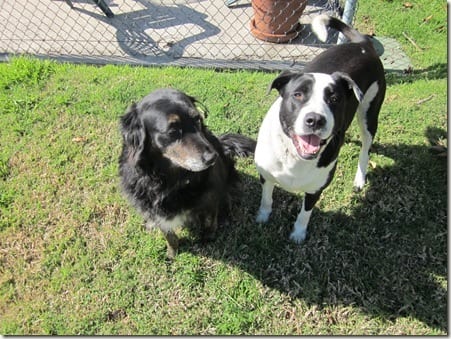 Before leaving for the visit I had an amazing salmon wrap. I shared the salmon with Vegas because he's still looking pretty tragic from his fight. Hopefully, he won't have a bald shoulder forever!
On the way home from my mom's I stopped at a local Mexican place for the best burritos around! I always stop here on the way home and bring Ben a burrito. They don't really have anything very healthy so I usually skip it.
Today I decided to live my damn life and ordered a taco salad.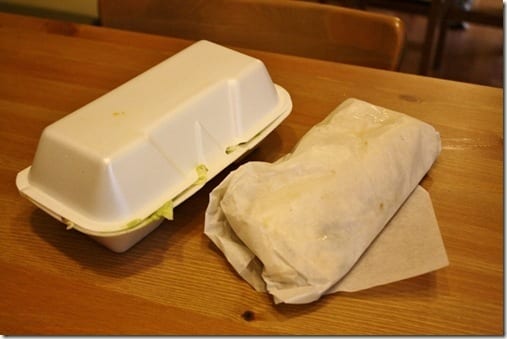 Unfortunately this is probably the one thing on the menu that actually tastes better homemade or even made by Chipotle. At least the guac was plentiful, but I think I make better salads at home.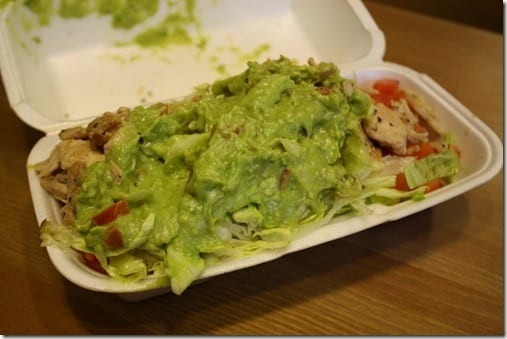 Someone asked if I had lost any weight since Lent started ( I gave up sweets). First off, that is not the reason I gave them up, and I'd be disappointed if that was the case because – No, I haven't.
I think giving up sweets has made me think about them more (probably my binge history waking up because of this all or nothing mentality)! I have still been having dessert at night, but instead of a Vitatop I have a Bagel Thin with fancy PB or something. This ends up being more calories and is doing me a disservice. Now that I realize that I can reign it in a bit!
Ben and I are thinking about signing Vegas' cone…

What do you think?
Run SMART Goals
Fill out this form to get the SMART Running Goals worksheet to your inbox!