I am meeting up with Bobbi today for a long-ish run. I think she wants to do about 9-10 miles so I needed to fuel up before hand. This is the two of us before our Fun Run in December.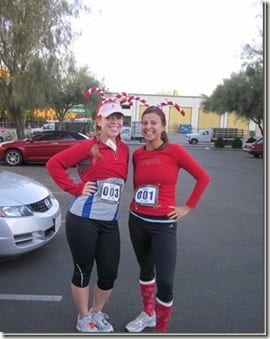 What Should I Eat Before Running?
Normally before a run of 3-7 miles I will eat a handful of cereal or a few bites of something random. A lot of people ask what I eat before mid-week runs since it usually gets undocumented on RER, but it's nothing exciting…
I don't usually wake up hungry because I'm a night eater so it's not very substantial.
Before weekend long runs of 8 miles or more I do toast with peanut butter and iced coffee.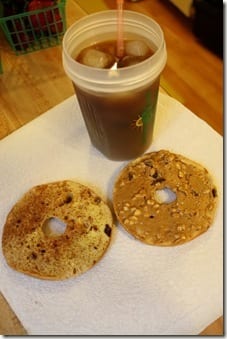 This is what I also eat before races. It's super easy to pack and my body is already uses to it from training. Oh, and I totally love eating it too
(This picture was taken in my hotel room before RnR Phoenix.)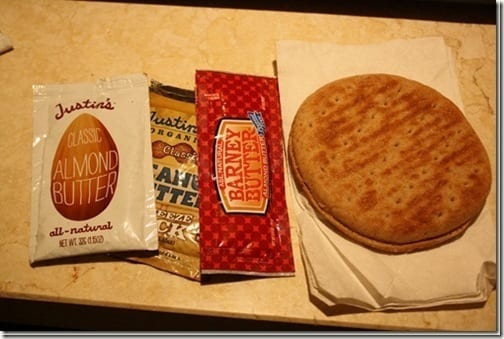 But today I was supposed to meet Bobbi at 10am. That meant the time between eating and running would be a longer than normal. Plus, I wasn't really craving PB toast.
So, I decided to try and eat PB Toast soaked in egg before my run, AKA – French Toast
Puddle of syrup
I hope the addition of egg and sf syrup does jack up my stomach. God help me if it does since I don't think there are any bathrooms on the route we're doing! I love putting PB on something warm so it gets all drippy…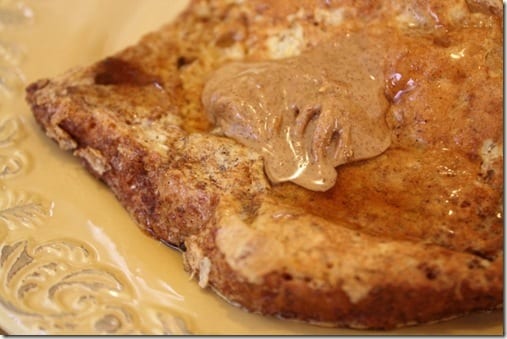 Now I'm enjoying some iced coffee while reading blogs. I should get going though…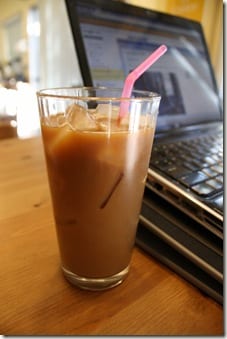 See ya in a bit!
Question: Can you eat anything before exercising? Or is your stomach sensitive and can handle only specific things?
Run SMART Goals
Fill out this form to get the SMART Running Goals worksheet to your inbox!