Hello and Happy Thursday! I stayed up way too late last night. When I woke up this morning I realized it was almost "breakfast time" anyways, and I should eat before running if I wanted to have breakfast before noon.
Normally I eat toast with PB before long runs, but toast with PB and egg is basically the same thing right?
I made French Toast because this is what I ate before running with Bobbi and it didn't give me any stomach problems.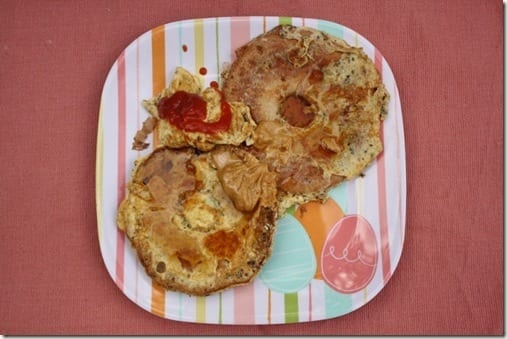 Doesn't this kinda look like a Portabella Mushroom? Gross.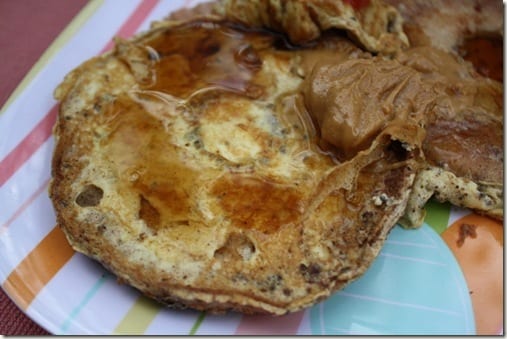 French Toast Bagel Thins cooked in an egg batter and served up with chia seeds, Mighty Maple PB and syrup. I ate the extra egg batter with ketchup.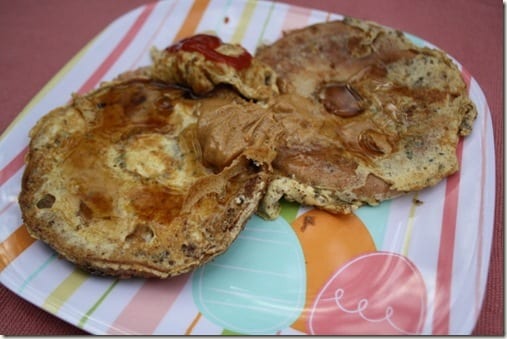 I think  part of the reason I'm obsessed with French Toast these days is because I gave up sweets for Lent. This helps curb the craving, but I don't think it's the most balanced choice I could be making (especially when I have it every day).
Served up with a big ol' glass of iced coffee…
I've been using this Trader Joes Columbia Supremo Coffee and love it! It is very smooth and delicious hot or cold.
Now I'm off for a run! I have no idea how much I'll complete because my training plan has fallen by the wayside.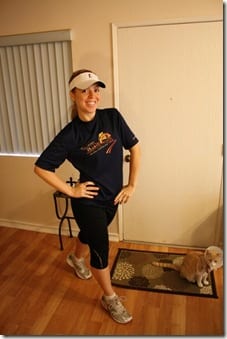 I'm going to pull out my calendar and update it today. I need a plan to stay motivated!!!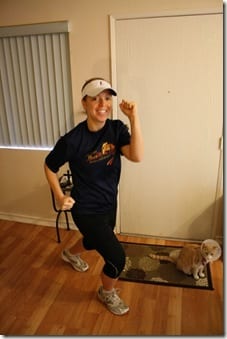 Notice Vegas looking at me like he wants to kill me…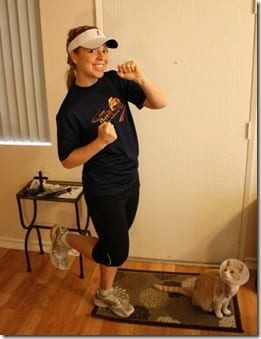 Question: How late did you stay up last night?
I think it was almost midnight! I'm determined to be in bed by 11pm tonight, then 10 the next…
Run SMART Goals
Fill out this form to get the SMART Running Goals worksheet to your inbox!