I woke bright and early this morning (despite a late bed time) and decided to do some abs and arms to start the day. I have a group run/walk this afternoon and want to take it easy on my knee.
Before long it was time for breakfast!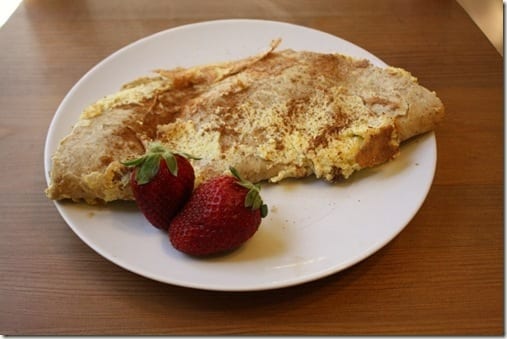 Although I'm not tired of Bagel Thin French Toast I decided to try it with a Tortilla today for a little bit of change
Oh, and I have to use up my tortilla before they get moldy, hello!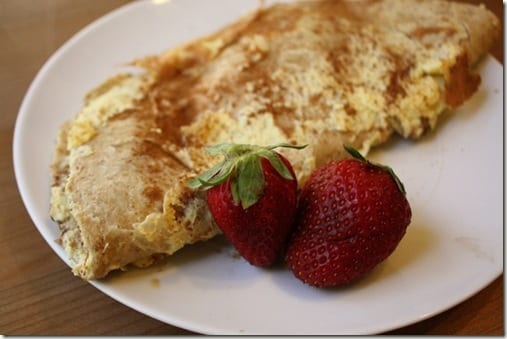 Instead of soaking the tortilla (like I do with French Toast) and dirtying another plate, I poured egg, cinnamon and stevia straight into the pan and added the tortilla. I flipped it half way through cooking. Then, added sliced banana and Cinnamon Raisin PB before folding into a "sweet quesadilla" of sorts.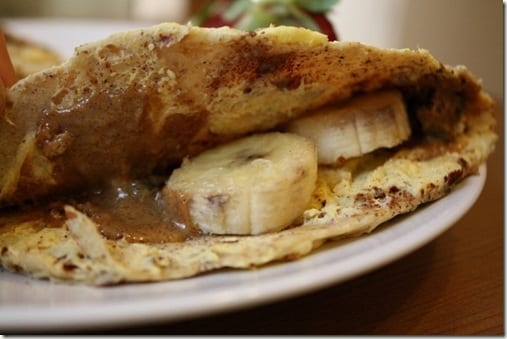 French Toast Tortilla is served!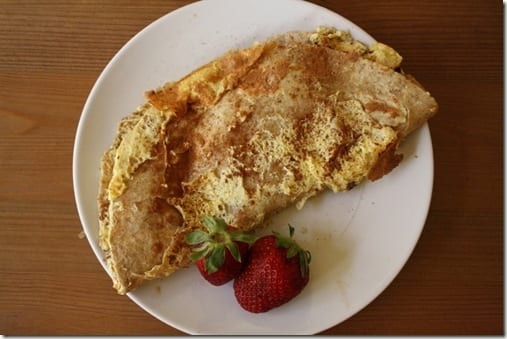 Since this is supposed to be a substitute for French Toast, I figured a little syrup was necessary…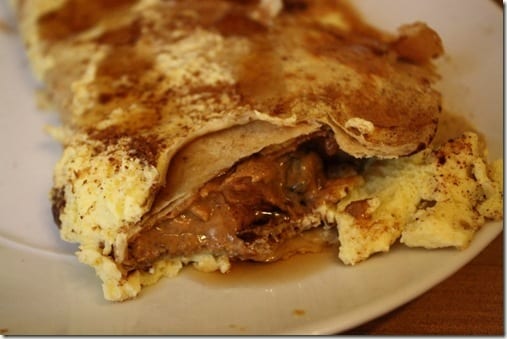 If you want a savory egg and tortilla breakfast try my Chilaquiles!
I have a very exciting appointment this morning – details coming soon!!!
Run SMART Goals
Fill out this form to get the SMART Running Goals worksheet to your inbox!