Yeah, so today wasn't the best day. Thank you all so much for your supportive comments on my laptop disaster post.
After my mid-run breakdown, I refused to stay in a funk all day and decided to turn it around. First, I made myself a healthy, delicious meal. I wanted to head straight to Yogurtland to console myself, but decided to put the treats on hold because of Easter. (Truthfully, I ended up eating a few 100 calorie packs of cookies later in the day.)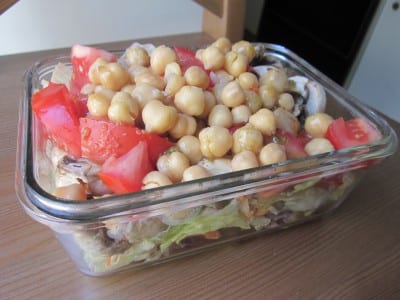 I thanked my cat for killing a bee that got in our condo.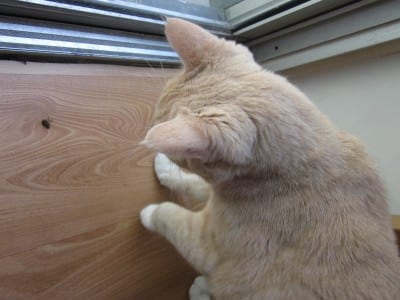 He avenged my stinging!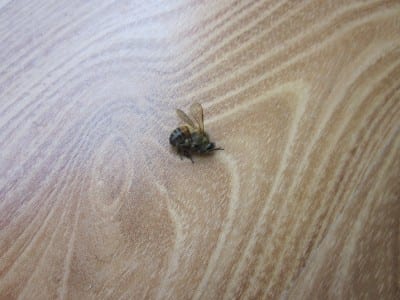 Then, I headed to my mom's. I just needed to see family, eat "family" food and relax with people I love. I immediately raided the fridge. 
I decided to wash my car and my brother Michael, kept me company.
Now my car is a much nicer canvas for my new RER bumper magnets!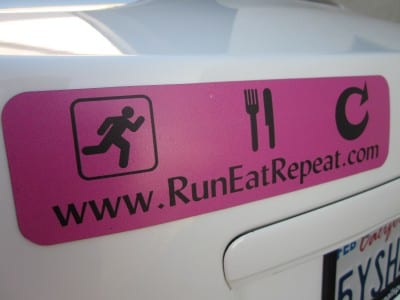 Good News! My day turned around because my mom has an extra laptop I traded for an extra TV we had! Score! And she had ridiculous amounts of guacamole from her avocado trees! Double score!!! I wiped that tupperware clean.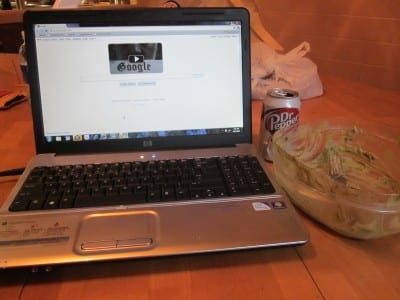 The final way I turned my bad day into a good one = spent time with my dogs. Hi Rox!
We all went a long walk. Ahhhh, it was cathartic.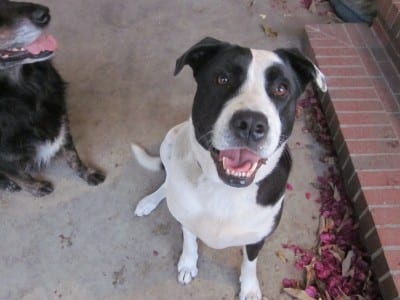 Now I'm cuddling up with a bowl of granola and Ben. It's going to be okay 🙂
Right after tomorrow morning's group run I am headed for a root canal – wish me luck!!!
Run SMART Goals
Fill out this form to get the SMART Running Goals worksheet to your inbox!