Early afternoon my belly was calling for a big snack. I decided to go the smoothie route because I could add more and more cereal until I felt like an umpa-loompa.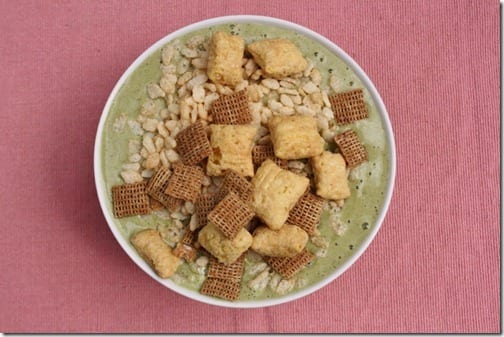 Do they totally creep anyone else out? I don't know if I've seen the original Willy Wonka, but I will have nightmares from this pic alone.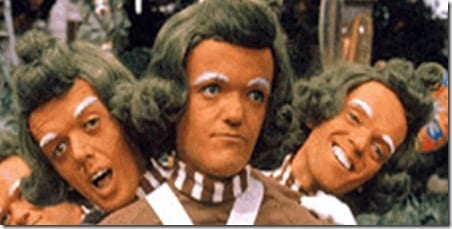 Snack bonus: I used my new Minnie Mouse bowl! I guess today is Disney themed all around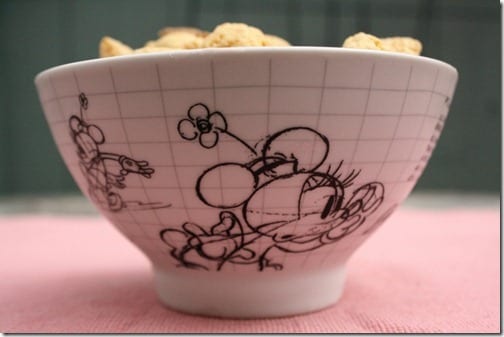 Today was a hungry day for some reason and I added more cereal after I was done with this. Luckily, there are free refills at RER Café.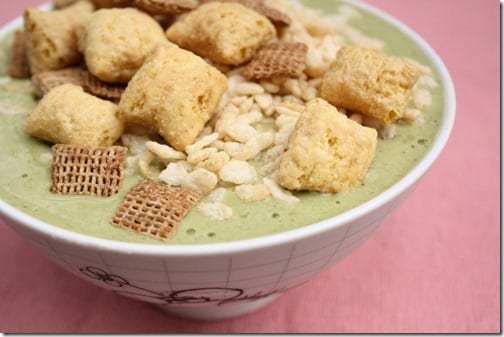 Because of our Vegas escapades today felt like Monday. So, today was Meatless Monday Wednesday to make up for it! I combined kidney beans, onions and corn with BBQ sauce and agave to make lazy baked beans.
Served up with a sweet potato and salad with ranch. I dig ranch lately.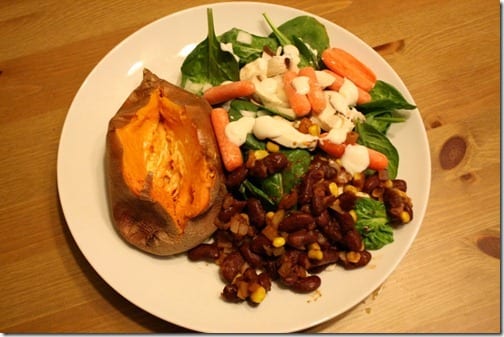 Now I'm sipping on tea. I totally hoard TJ's seasonal teas around Christmas time. But, I'm sad that this is my last box of my favorite flavor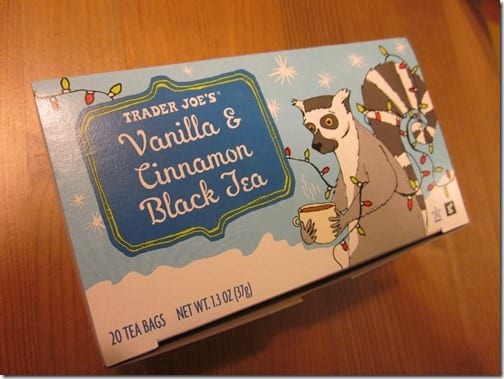 It's my personal rule that once all my Christmas tea is gone I can finally put away my Christmas Tree
Makes sense right?
Run SMART Goals
Fill out this form to get the SMART Running Goals worksheet to your inbox!