I was going to skip Confession Thursday this week because I didn't really have anything to confess. Well, I didn't until Ben woke me up last night to "talk" …
Confession #1. We stayed up late talking and ended up eating frozen pizza at 1am. Sometimes talking requires fuel
But, I'm totally mad at him for causing me to break my no night time eating challenge. Boo.
Confession #2. I show you pictures where I look like this…
But, I really look like this… *Note the pimple and lack of hygiene.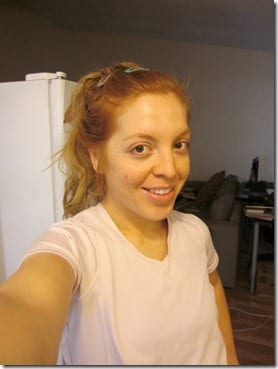 Sure, I'm as hungry as a 16 year old boy, but I don't know why I keep getting pimples like one too?! Random tip: I put a drop of knock-off Visine on my pimples to get the red out.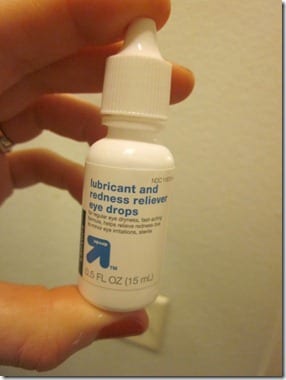 Confession #3: A cat in the hamper makes for hours of laughs.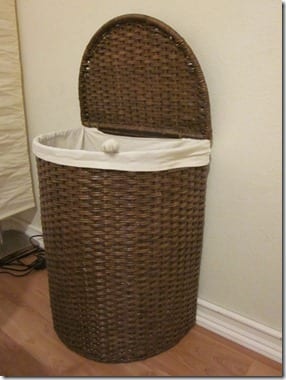 Well, laughs for you – the cat not so much.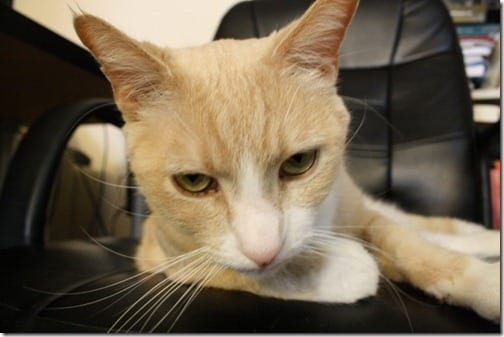 Confession #4: I really should have given up chewing gum for Lent. I bring "pack-a-day-habit" a whole new meaning.
Confession #5: I only made oat bran for breakfast because I had pumpkin to "use up". But, as soon as it was done I thought I'd rather throw away the dumb pumpkin than eat this.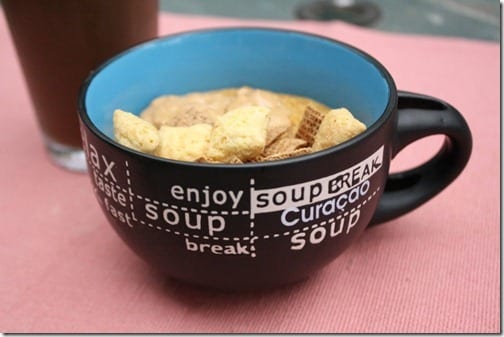 Luckily, it was better than I expected and I didn't throw it away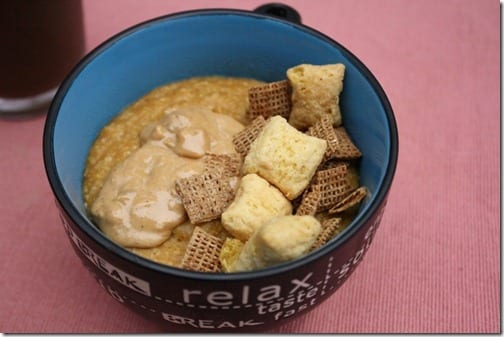 In the bowl: 1/3c oat bran cooked with 1 cup water. Then, added pumpkin, 2 packets stevia, pumpkin pie spice and heated again. Finally top it up!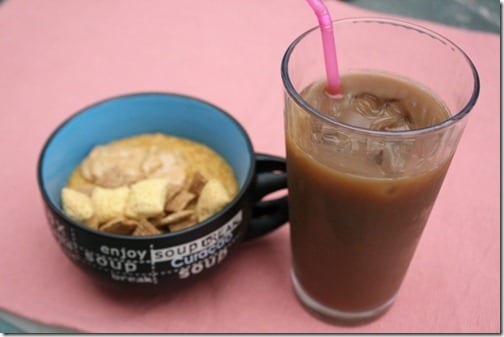 Confession 6: Since Lent started, EVERYTIME I go to the grocery store I stop by the ice cream section to say "Hi" to my old friends. See you soon mint n' chip…
Confession #7: I LOVE Jillian, but I only have the attention span for 8  minute Abs and have totally dropped the ball on her Six Week 6 Pack
Guess, I'll never look like The Situation at this rate.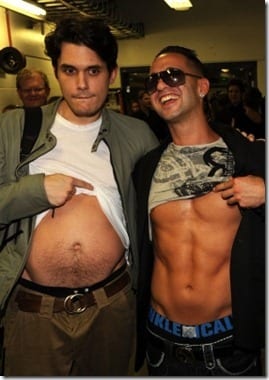 Wait. Is that good or bad?
I've got to wait around for the refrigerator repair guy. Hopefully, he won't be too long so I can head to my mom's later. I need to use some of her pans for a fun Easter recipe!
Got anything to confess?
Run SMART Goals
Fill out this form to get the SMART Running Goals worksheet to your inbox!