Hello and happy Monday! I started my day with a 7 mile run. Goal: Next time I do this route I'm going to do it under an hour!
I used the last of my Pineapple Cottage Cheese as the base of breakfast.Oddly, it says there are 4 servings in this container. My math must be off because this is only #2 for me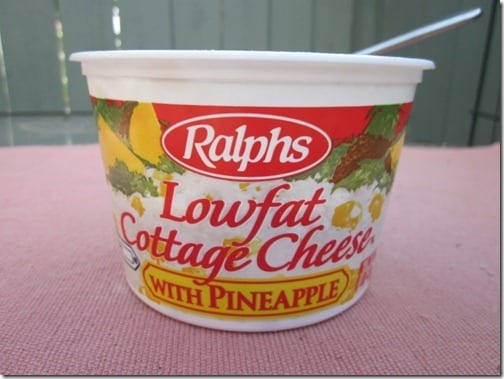 I filled it up with cereal, chia seeds, soy milk and PB. So good.
Yesterday at our Feaster Party about 6 of my relatives were talking about how they wanted to lose weight. We cooked up an idea for "The Smallest Mexican" – a friendly wager to help motivate everyone to their weight loss goals. We weighed in yesterday and the person to lose the most weight in 6 weeks wins the jackpot ($20 from each person).
Monday Mini-Goals:
1. Stick to my meals/snacks = no random eating
2. Stretch
3. Get organized – emails, papers, bills


www.nataliedee.com
Question: What's your favorite holiday candy?
I love Reese's anything – eggs, Christmas trees, hearts – I'll take it!
Run SMART Goals
Fill out this form to get the SMART Running Goals worksheet to your inbox!