Hello and Happy Tuesday! I tried to start my day with Jillian's 6 Week Six Pack and totally hit my head on my TV stand in the middle of a burpee. Hard. I don't have that much room to work with and think I may be skipping that move from now on.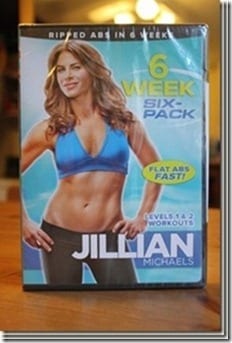 I was craving a massive smoothie for breakfast. In the mix: ice, protein powder, spinach, chia seeds and almond milk.
I know chia seeds are expensive, but there are 34 servings in this bag. Sure, I eat 97 servings of cereal in 2 servings, but I can stick to 1 serving of chia seeds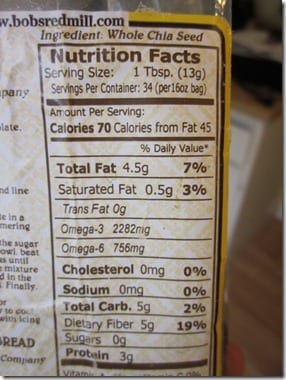 Trader Joes Tuesday find! I have been eyeing this Mango Butter for a couple of weeks but didn't need jam. Well, I finally caved and got it.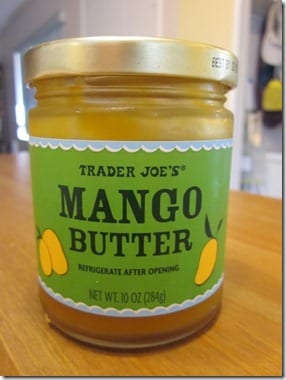 Yes, it's delicious. I didn't expect anything less.
Part of this complete breakfast…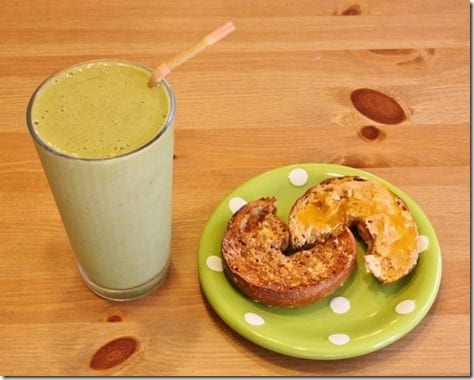 Since I totally hit my head while doing an at-home DVD this morning. I think today is a perfect day for A Running Joke!
Kristen held up this sign at the Calgary Police Half Marathon. Ha! Get it?!
If you have A Running Joke (or funny picture) you'd like to share email me – runeatrepeat at gmail dot com!
Question: Do you think I should wear a helmet all the time now?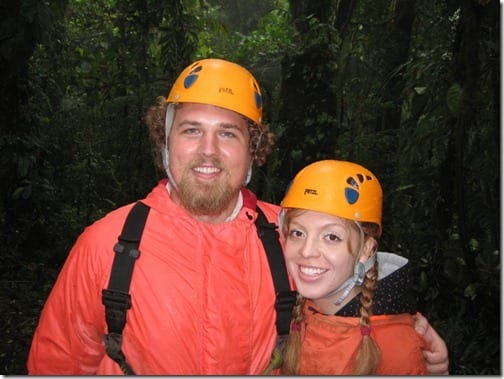 Vote Yes or No…
Run SMART Goals
Fill out this form to get the SMART Running Goals worksheet to your inbox!