This morning I woke up at 5:40am to get to the beach for my group meet up. We weren't running today because they had a clinic on upper body strength, so it was kinda a bust.
Right after the group I went to the expo for the OC Half Marathon. I am so not ready for the race, but we're just gonna roll run with it, okay?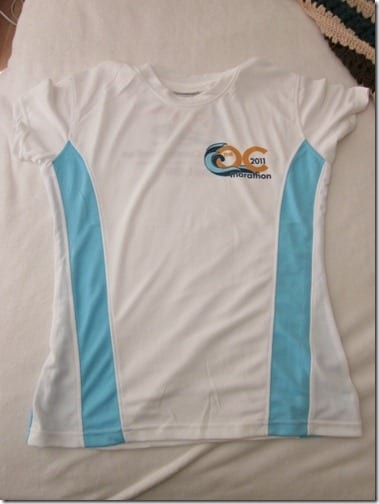 At the expo I signed up for my next FULL Marathon – Long Beach! I really want to return to the scene of the crime and PR in October!!! That training program is going to be for real. The website says it's 161 days away so I have plenty of time for a complete 16 week program
I didn't eat before meeting with the group and ended up eating a few samples of bars at the expo. But that didn't do much to help my rumbling stomach
When I got home I attacked the kitchen and made French Toast. A lot of watermelon was consumed while cooking.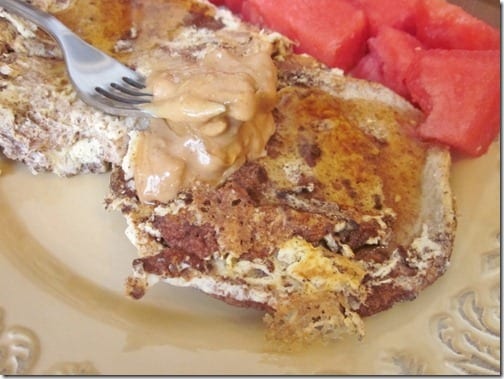 I ate way too fast and ended up eating an extra piece of PB&J toast too. My belly has a delayed reaction. I really need to pack a snack if I'm going to do stuff after my group meet up.
I have a lot of errands to do today and want to get some exercise in too! Oh, and I'm headed to a wedding that's a good drive away. Better get on it!
Question: Can you get out of a race expo without buying anything?
I told myself I wasn't going to buy anything and didn't get any "running stuff", but ended up signing up for a race!
Run SMART Goals
Fill out this form to get the SMART Running Goals worksheet to your inbox!