I headed to Temecula for my friend Terence's wedding today. It's about 70 miles inland from where I live, so it made for a long windy drive! I had to go through some mountains and it took longer than I planned – luckily I left early.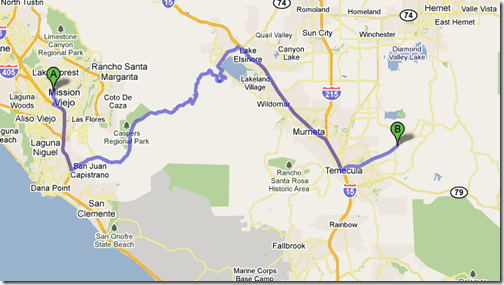 But, the drive was totally worth it. The outdoor ceremony was beautiful and the weather was perfect!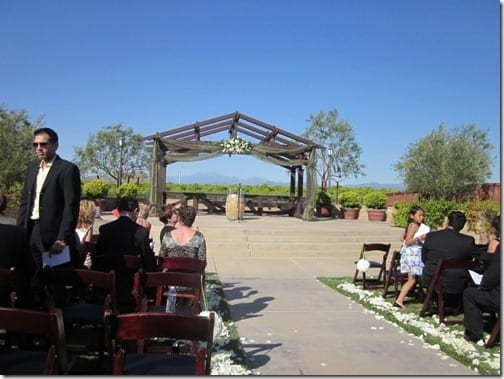 The wedding was held at a winery overlooking the vineyards and had the mountains in the background.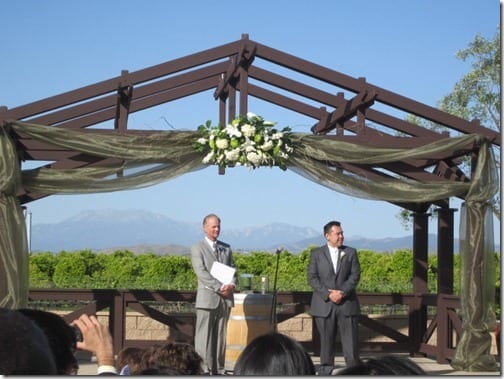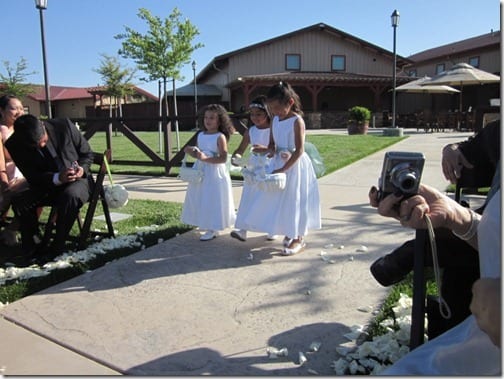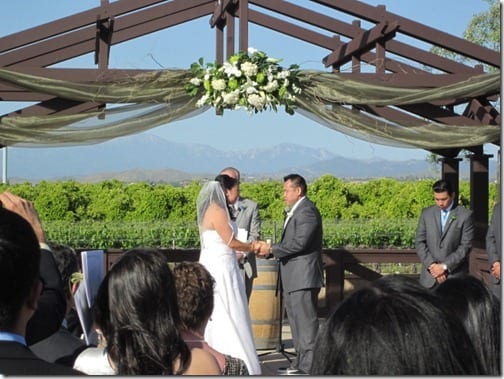 After the ceremony we enjoyed champagne outside.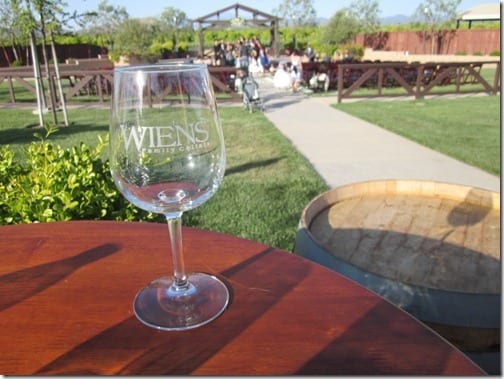 This isn't the best idea before a race, but I had to.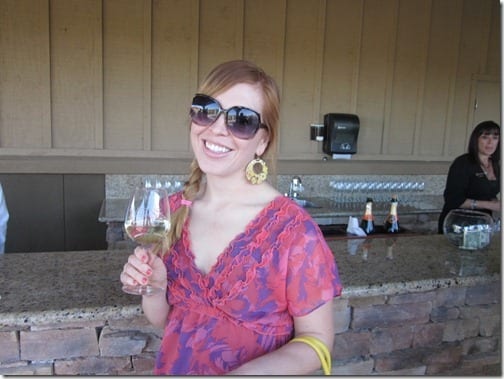 We went inside for appetizers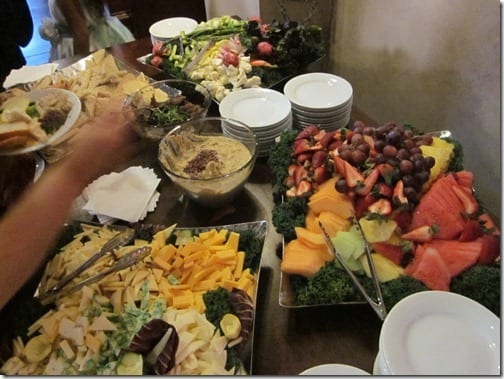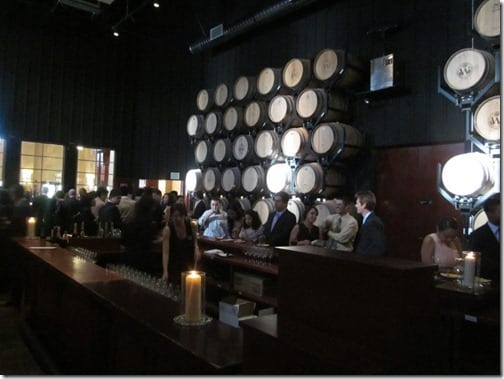 I had one more round of champagne with my food.
Since I got married and moved far away from my friends I NEVER see them
I haven't been the best friend lately and it was so so good to catch up with Lisa and my other peeps.
Then, it was time for the reception…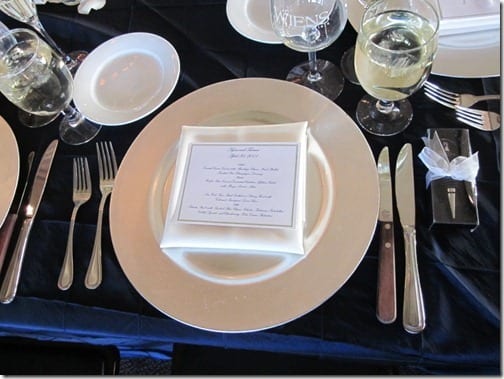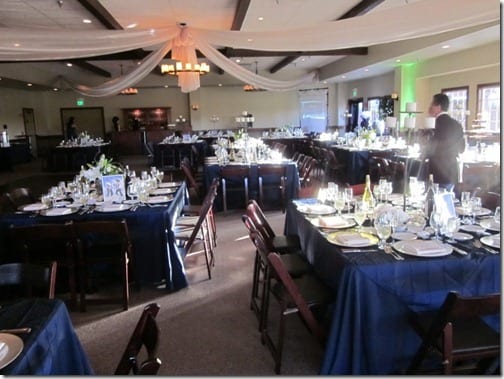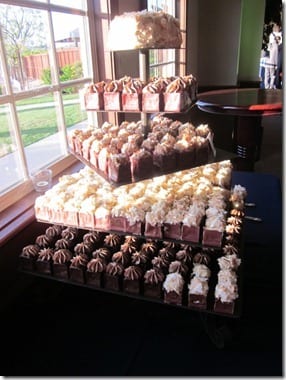 They labeled my name tag Mrs. Monica Essenburg, but that's not my name! I didn't change it when we got married. But, it does make me smile a bit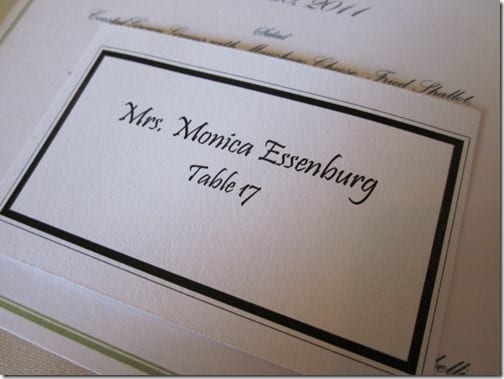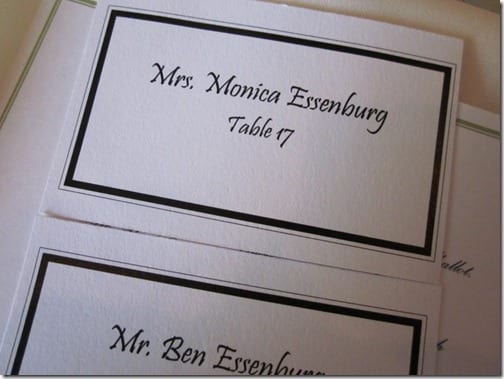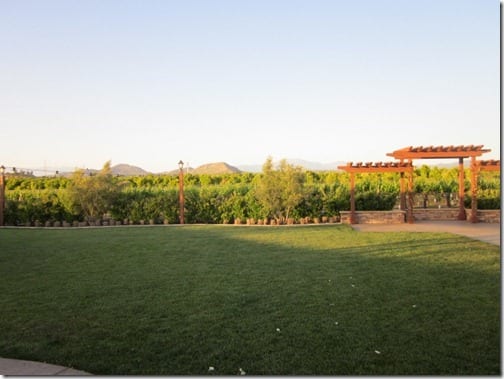 I grabbed a seeded roll with garlic butter to start.
Salad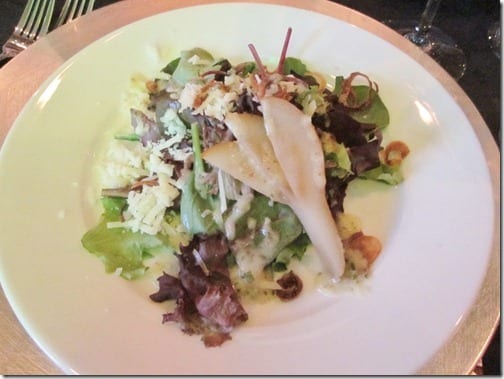 Sorbet course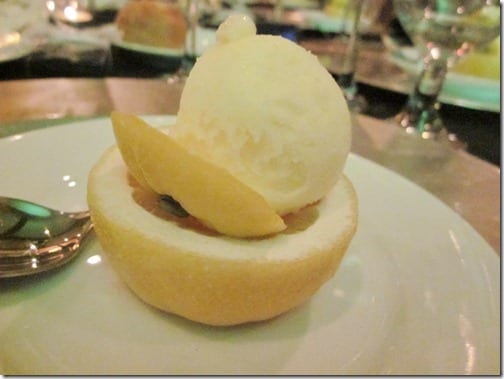 I got the fish.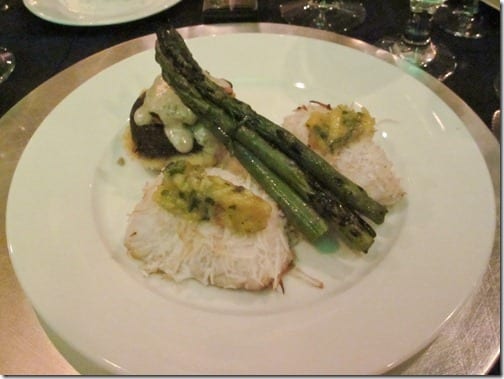 The happy couple <3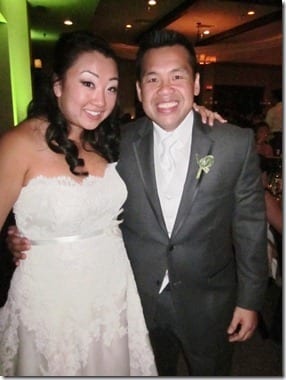 You know how I run for the shirt? Well, I go to weddings for the cake!
I got a carrot cupcake and a mocha one.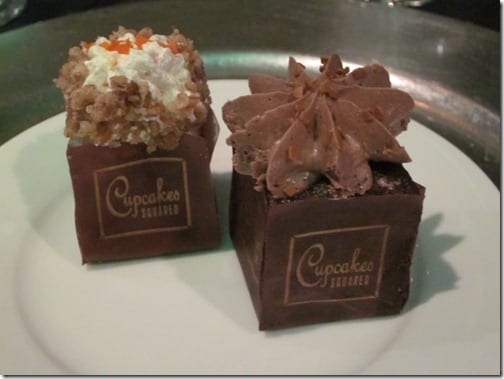 I meant to get home early, but I hadn't seen two of my favorite people in such a long time I couldn't make myself leave.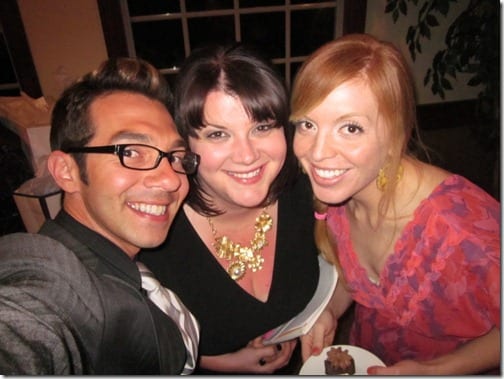 It's currently 12:52 am and I'm eating a chicken veggie burger and blogging. Since I would have to wake up at 3:30am to run the half mary tomorrow I've decided not to run the race. I feel dumb for backing out in front of all you guys, but I'm super exhausted (from waking up at 2am on Friday and 5:30am today). Plus, I wanted to do the race "for fun" and waking up in 2 hours does not sound fun to me right now. I shouldn't feel like I have anything to prove to anyone, but this is still embarrassing. Well, I do feel like I have to prove to my friends – that I'm alive and miss them
But, I will be doing 13.1 miles on my own when I wake up tomorrow! That's a promise I'll keep to myself and my blog friends!
Run SMART Goals
Fill out this form to get the SMART Running Goals worksheet to your inbox!