Before I left for some errands I made lunch – a big ol' salad with veggie chicken patty, hummus and ketchup.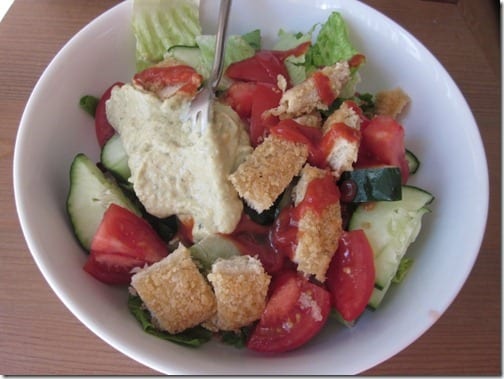 I was d-r-a-g-g-i-n-g and stopped for an iced coffee.
I helped a little, but I was still pretty tired all day. I just need sleep, not caffeine at this point.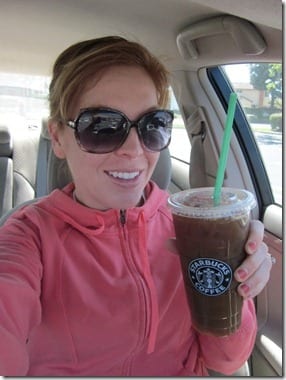 My favorite day of summer might be when cherries come down in price a bit. I'm getting all teary just thinking about it.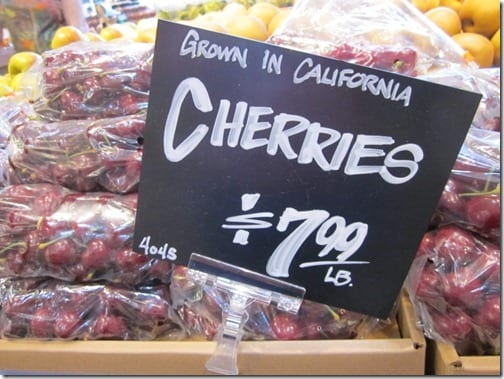 I picked up dinner from Whole Foods as my little reward for "my race" this morning.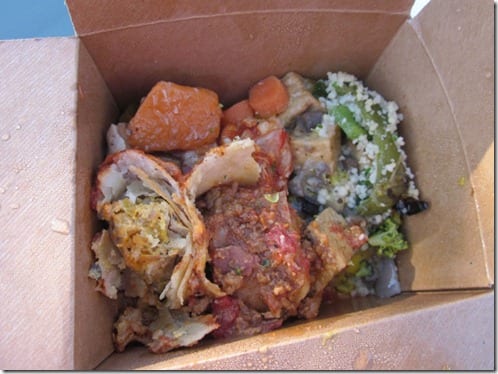 You know how some food just doesn't seem to align with it's nutritional info? Like, it's too good to be true?
The muffins from Zen Bakery are one of those foods.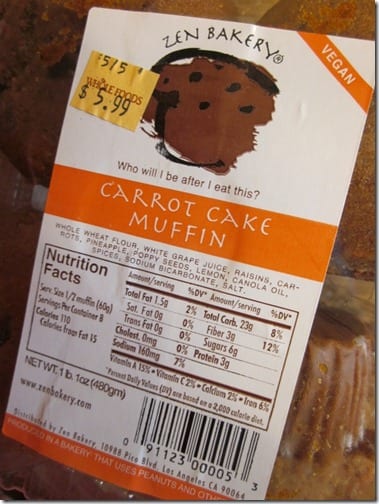 Put them in the microwave for a few seconds and slather with PB – it's amazing. (They are amazingly expensive, so maybe it evens out that way.)
I have a stack of dishes, a stack of email and a stack of writing projects that I have been putting off. I think I'll work on ONE of them for an hour and then hit the sack. I'm exhausted…

www.nataliedee.com
Run SMART Goals
Fill out this form to get the SMART Running Goals worksheet to your inbox!