Hello and Happy Monday! I started my day with a 6 mile run 53:24, no music felt like a 3 (out of 5) energy wise. Then, I had Ben take a sweaty picture of me. Ta-da!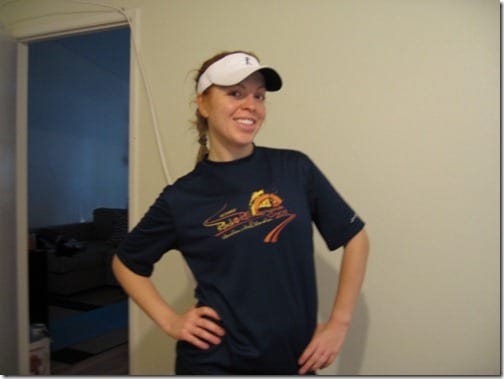 I couldn't decide on breakfast and started to make an egg sandwich before going with  a big bowl of pumpkin oatmeal with a side of egg puff for protein. I already started toasting the bagel, so now I have a rock hard piece of bread sitting in my toaster.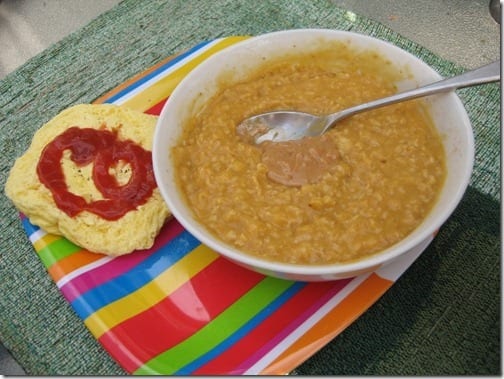 Along with my new PT job (and running coach gig), the blog and other writing projects have me swamped! I've been avoiding my desk, but am about to clean it off throw everything on the floor and get to work. I've been working from my kitchen table lately (which is pub height so I can stand when I want), but I really need to be 100% focused this week!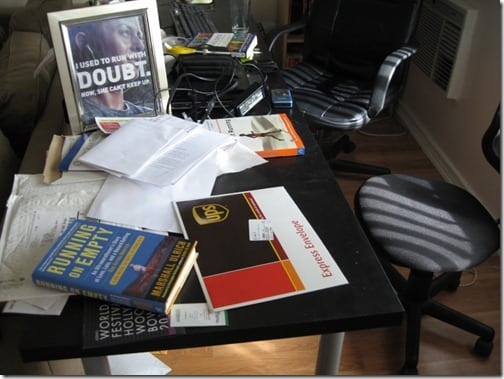 Clif bar has a very cool Meet The Moment promotion right now!
If you go to Meet The Moment and upload a picture of your "moment" they will donate  $5 to one of five non-profit projects, each one focused on Protecting the Places we Play – the places we Meet the Moment. And every time you upload a new Moment you have the chance to win their adventure of a lifetime like trekking the Amazon or chasing the Tour de France.
The company is also giving away a prize pack with a shirt, water bottle and box of Clif Bars to one RER reader!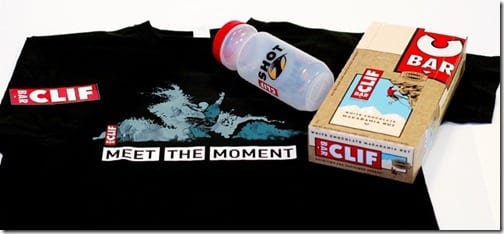 To Enter: Like me on Facebook (even if you really don't, I'll never know the difference). I'll announce the winner tomorrow. If you already like me on FB you're already in.
*After I added my moment they sent me a confirmation email with a coupon for a free Clif bar!
Run SMART Goals
Fill out this form to get the SMART Running Goals worksheet to your inbox!