Truthfully, I love veggie burgers and frozen meals. But, I don't think they make for the best blogging material. So, today I busted out an old recipe – Not Fancy Salmon Patties
Anytime I make fish I create a make-shift tartar sauce to go with it. Today's included yogurt sauce, diced pickles and ranch dressing. It worked.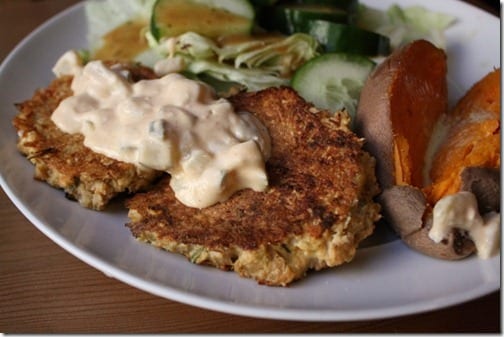 I canceled my running group because it was rainy all day. Then, it cleared up but it was too late to hold it after all. I took that as a sign to take a walk with Ben after dinner and call it exercise.
Now I'm enjoyed dessert – a big ol' smoothie in a bowl with cereals on top. Added bonus – I found one last bag of chocolate granola in my fridge. I ate it.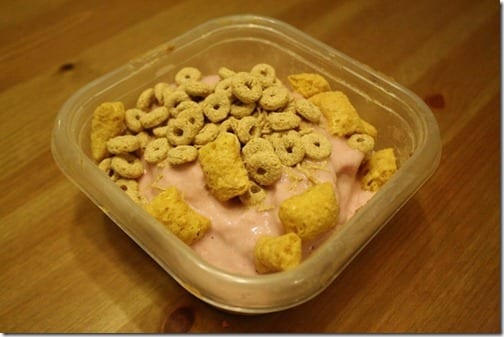 I used this random tupperware because it had PB remnants in it from a recipe I'm working on. It's like oats in a jar only "smoothie in a bowl with leftover PB". Yeah, that doesn't have the same ring to it…
I'm off to fight Ben for the remote (he refuses to let me watch anything good like the Biggest Loser or Real Housewives). Who's your money on for the remote battle? Please note: I fight dirty.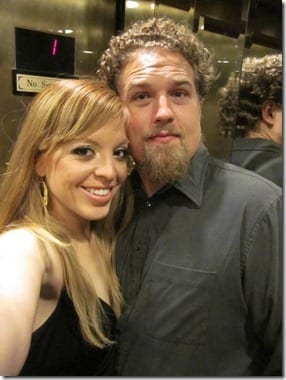 See ya later
Run SMART Goals
Fill out this form to get the SMART Running Goals worksheet to your inbox!