I hit up Kickboxing this morning. I la-la-love KB, but I don't like it when the instructor just flows through class assuming everyone knows the combinations. I don't go to this class weekly and don't have them memorized. If you'd just run through it ONCE I would catch on. Promise.
Maybe it's the cheerleader in me, but I hate not getting all the moves right. Plus it brings down my heart rate if I have to stand there and figure it out before jumping in. Just sayin'.
After KB I ran a very important errand for new running capris. I considered getting something new for Fitbloggin', but then I realized "Nah, running stuff is totally more important". Profound, right?
By the time I got home it was almost noon and I was HUNGRY. I burst into the kitchen pushing women and children aside (what are random people doing in my kitchen anyways?) and grabbed a baby sandwich few handfuls of cashews.
(source)
Then, I heated up leftovers from meals past…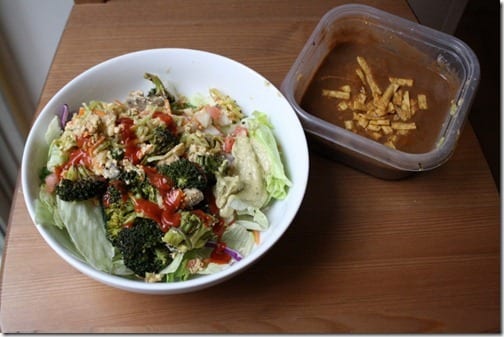 The thing is, I was not starving like the true definition of the word.
I was hungry. It wasn't an emergency, but I treated it like one. My binge/restrict past still has a little part of me in emergency mode when I'm hungry (thus the reason I can't truly go on a 'diet'). When I get hungry I get crazy and I'm totally blaming it on all those years of nothing but a South Beach Bar after a 6 miler followed by a strict 300 calorie lunch.
But, I don't feed myself like that anymore. Now I eat full meals and healthy fat and fro-yo and anything else I want. I don't need to grab the first food I see when I'm hungry.
Hunger is not an emergency.
Yes, it's unpleasant. Deal with it. Prepare some good food, but don't attack the kitchen like you just came back from Survivor after making it to the final 3.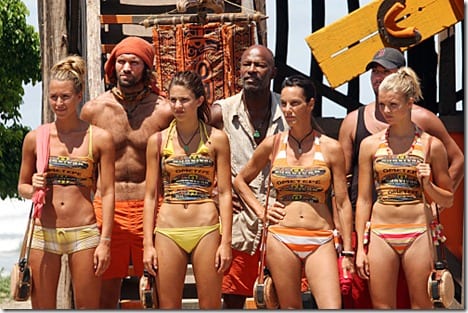 (source)
Does anyone else have this problem?
I find that if I'm the slightest bit hungry I will seek out food like a crazy person. I don't stop and think, "hey I'm hungry – hmmm, what should I eat?" <- in the time it took to read that I'd already eaten 3 bowls of cereal, 64 crackers and a granola bar.
Run SMART Goals
Fill out this form to get the SMART Running Goals worksheet to your inbox!