Other titles for this post: The day Monica ate 4 granola bars in 10 minutes.
In preparation for my new busy life I recently bought a ton of granola bars for snacks on the go. Only, I don't eat them on the go. I eat them randomly between meals when I'm bored. But I digress…
I've always been a big granola bar fan and thought I'd let ya know which ones rock.
1. The Luna Bar Chocolate Chunk looks the most delicious. Hence the reason some of these pictures show it half eaten. But, it's not a chocolate chip cookie replacement. Even if you eat 2 of them. Nope. You'll still want a cookie. Trust me, I know all too well.
Luna Bar Chocolate Chunk nutrition info:
2. I like the Atkins bar because it's packed full of protein and coated in chocolate. I'd pretty much eat anything coated in chocolate.
Yes, anything.
Atkins bar nutrition information: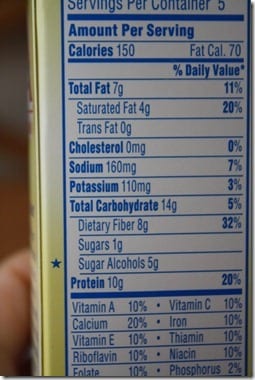 3. The South Beach bars rock because they also have a good amount of protein, but less scary ingredients than the Atkins and Fiber bars.
Nutrition information for South Beach snack bar:
4. This bar should really be #2 for obvious reasons. Ha. Actually, no amount of beans or fiberone bars give me any issues. I've been eating high fiber for over 7 years now. It's just part of the drill.
Random: I like to freeze the fiber bars to make them last longer.
Fiber Plus bar nutrition information:
My preference really depends on what I'm craving.
And sometimes I'm craving 4 different bars at once… Oops.
Run SMART Goals
Fill out this form to get the SMART Running Goals worksheet to your inbox!