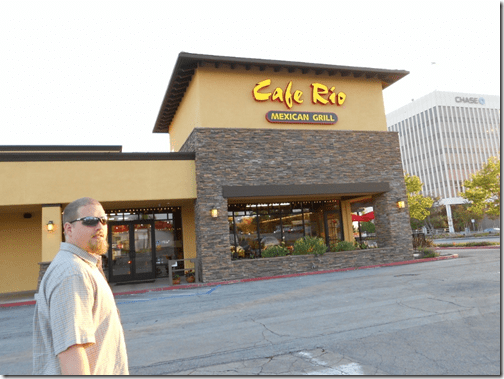 I have been pretty much obsessed with the Burrito Salad from Café Rio since we went there last Thursday night before our flight. I don't know what it was, but I RAVED about that meal (out loud in a really embarrassing manner) the entire time I was eating and still want more!
Café Rio salad:
They get points for a freshly handmade tortilla.
Café Monica salad: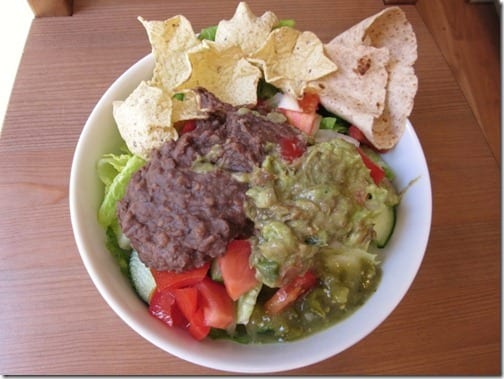 I get points for being VERY generous with the guacamole and being Mexican.
I recreated it again today – this time with both chips and a tortilla for carb-age.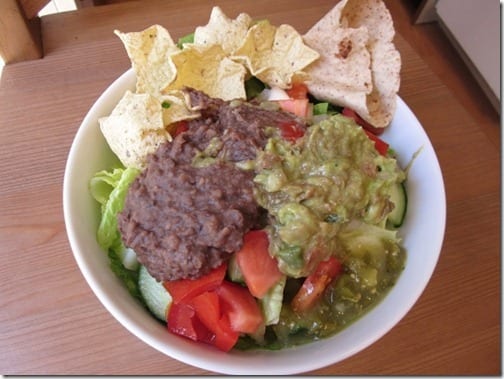 The rest of today's eats included polishing off a tub of cherries I bought on Monday. Ben doesn't like cherries (yes, I'm considering divorcing him over this one fact. We're going to counseling) so it was all me. I'm not proud.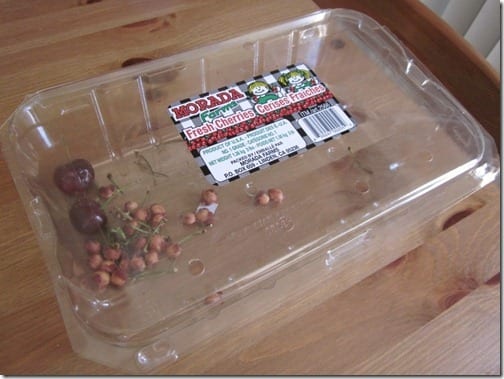 Cherries are my favorite thing. Ever.
I cut my 6 miler short today because I didn't want to be late for an important conference call. I have work this afternoon and really need to get in that extra 2 miles at some point! See ya later
Run SMART Goals
Fill out this form to get the SMART Running Goals worksheet to your inbox!