It's time for another round of Thank You Thursday 
1. Thank you Costco…for offering enough appetizers samples to push back lunch for an hour. And for allowing me to buy so much food in bulk even though there are only 2 people in my household. Fact: None of this will spoil before we get to it.
Also, thank you for selling me enough garlic to keep the vampires and any potential new friends far far away…
2. Thank you Manager's Specials… for selling me super cheap organic salad
that comes in it's own salad container so I can just add a ton of stuff and shake! (Yes, that would be an entire can of chickpeas minus the 1/4c I used for yesterday's Mmmm sauce.)
3. Thank you Vitatops for making me happier than any man ever could allowing me to have dessert after every meal and not feel guilty about it.
4. Thank you Tidy Cat for putting a coupon in the middle of the litter so when I clean the cat poop I find a prize. It makes it all worth it.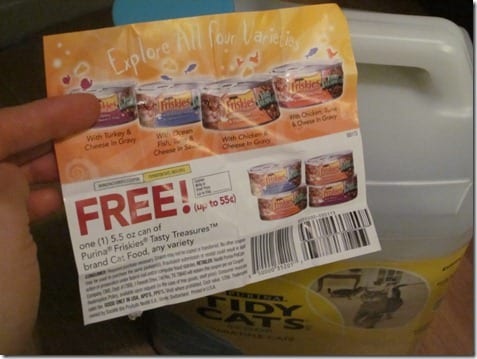 5. Thank you long dessert spoon, for allowing me to eat out of the ice cream container without getting it all over my hands. True story – one time I heard someone call these "iced tea spoons". I was raised calling them "dessert spoons", and I'm not planning on changing that name.
I think an iced coffee is required before my group run tonight. I am really dragging this week! I'll see you tonight
Got anything/one to Thank?
Run SMART Goals
Fill out this form to get the SMART Running Goals worksheet to your inbox!