I was dragging big time this afternoon so I drank Amazing Grass on the way to my running group. Note the strategically placed cup covering my pimple.
I did more walking than running today. My legs are tired and so is my heart, but that's a story for another day.
Dinner was waiting for me when I got home. No, not because Ben made it. Because if Ben made it we would be having fried butter again…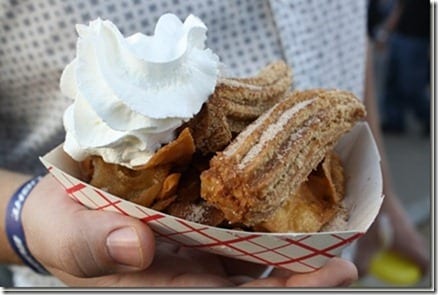 Okay not really – since we saw Forks and Knives he wants to eat healthier and give up dairy. I would consider it if fro-yo wasn't from cows. I don't care what part of the cow it comes from either – I love it too much.
I made pasta with turkey sausage and bell peppers. I don't just love ketchup to an unhealthy level. I also eat spaghetti sauce straight out the jar.
Dessert is one of these smashed up with granola. Because they're just okay on their own.
See you tomorrow!
Run SMART Goals
Fill out this form to get the SMART Running Goals worksheet to your inbox!