Hello and Happy Tuesday! This is like my Thursday though since Ben and I leave for Florida tomorrow night
I'm headed to Kickboxing in a minute so I didn't exercise first thing this morning. Instead, I ate.
I made French Toast Bagel Thins with extra egg – you can barely see the bagel thin in there!
The sunflower butter falling into the bagel hole gives it away though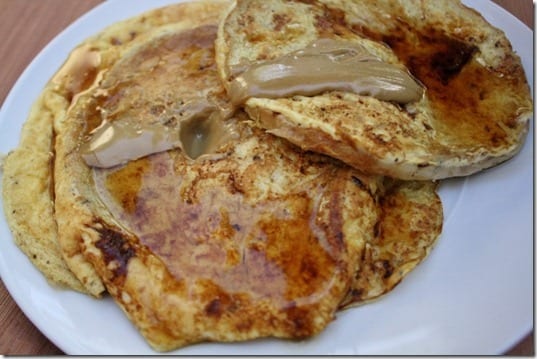 Each year Ben and I take a trip instead of exchanging presents for our anniversary. Money has been tight this year since we moved back from Maryland to Orange County, CA (ummm, hello ridic cost of living). We're considering a short-ish trip at the end of the year with these considerations:
– We don't want to spend a lot of money
– We want to go to another county
– We live in Southern California (so islands off the east coast are not cheap from here)
Any suggestions?
We love Central America, but don't want to repeat places we're been. So, Costa Rica and Belize are out. I'm thinking Mexico?
Run SMART Goals
Fill out this form to get the SMART Running Goals worksheet to your inbox!