Morning and Happy Friday
I started my day with an easy 3 miler. No real reason for it, but my legs are tired today.
I wanted to do some abs this morning since I've been neglecting that for weeks, but didn't have time. I'm rushing off to take my car in for some (expensive) repairs.
It's French Toast Friday!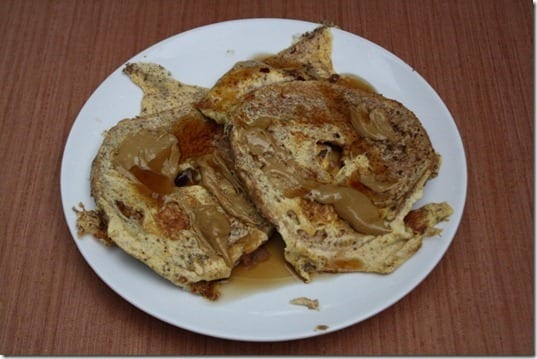 Did you have your French Toast (with Sunflower Butter and syrup) today?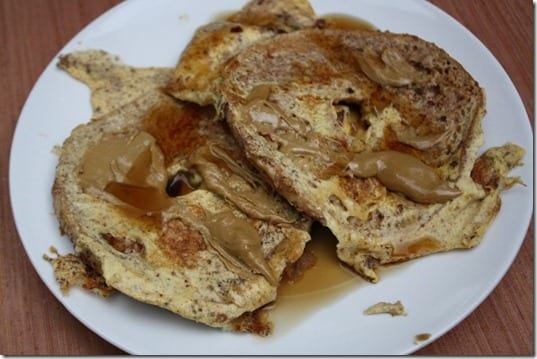 I lied about my Ask a Monican being done – You Tube keeps aborting the mission when it's almost done
It will be up tonight. Promise.

www.nataliedee.com
Question: Do you do your dishes after each meal / time you dirty them?
I somehow manage to dirty 73 dishes at every meal and the sink piles up fast! I rarely  have time to do breakfast dishes, but try to do dinner ones.
Run SMART Goals
Fill out this form to get the SMART Running Goals worksheet to your inbox!