After my run yesterday I spent some time baking in the kitchen. Inspired by Ben's cupcake from Friday I created an almond cupcake with coconut frosting.
They came out great – sharing the recipe soon
Then, I packed it up and headed to my cousins for a family BBQ. First I made a pit stop at my mom's to walk the dogs.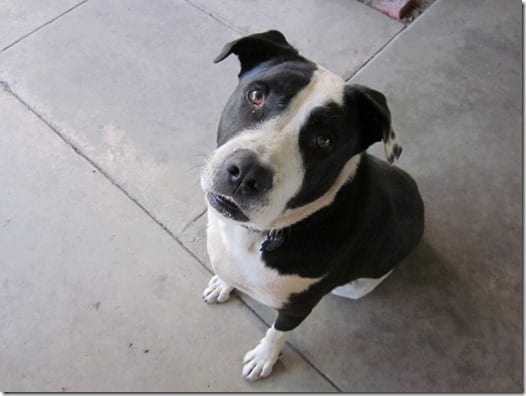 That's not my mom's house in the background (in case you wanted to come over and steal our avocados). Sorry.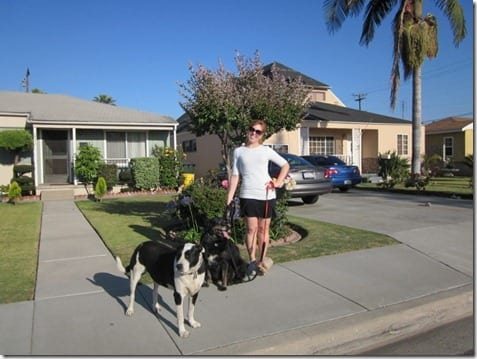 I only brought flip-flops so I had to borrow some of my mom's shape-up shoes. They're so cushion-y!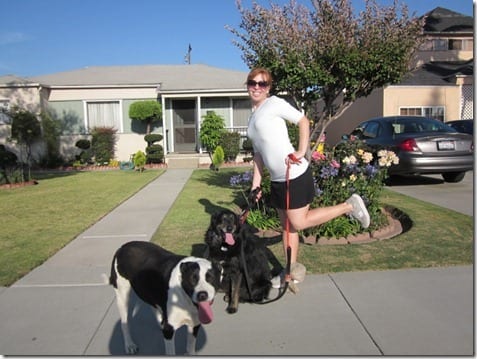 Normally my baking doesn't go over too well, but even my brother Michael liked my cupcakes!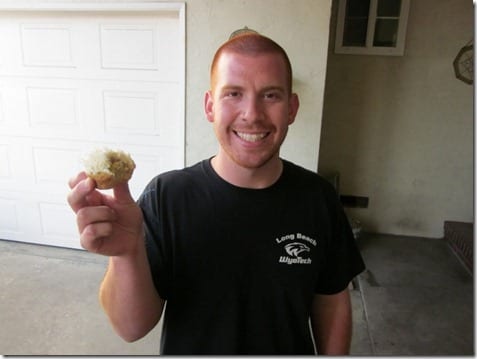 The "BBQ" was actually a girl's only surprise party that I couldn't talk about yesterday. So, we had sandwiches and no grilling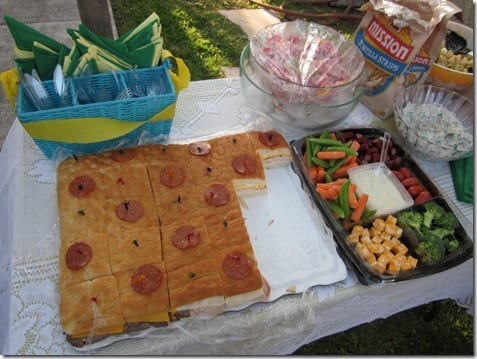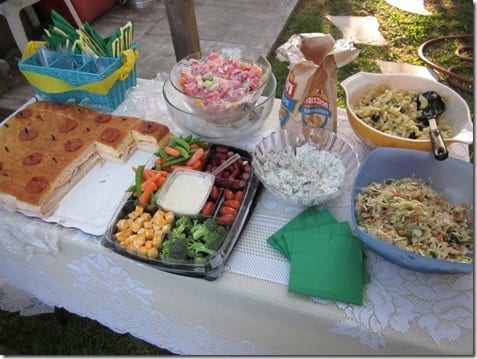 This was like #1 out of 6 plates for me.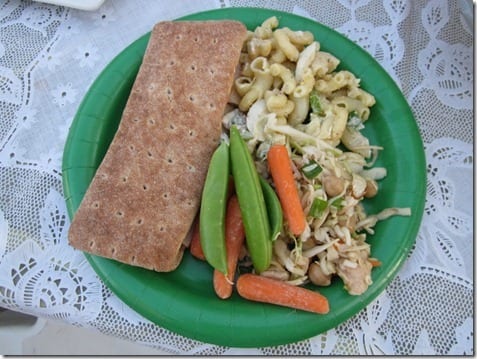 My cousin Nicole and I sat right by the food table and just kept eating the whole night. We kept saying we needed to relocate to get away from the food, but never had the willpower.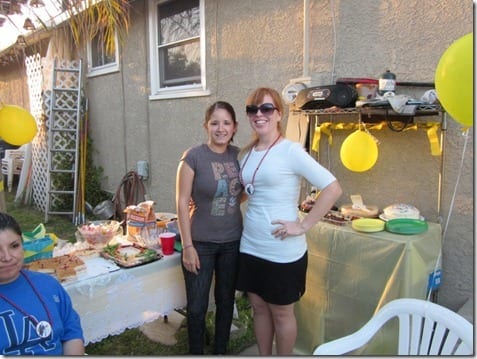 One good thing about a girl's party is the heavy emphasis on desserts
We had  chocolate covered strawberries & bananas, 2 kinds of cheescake, carrot cake, fruit salad…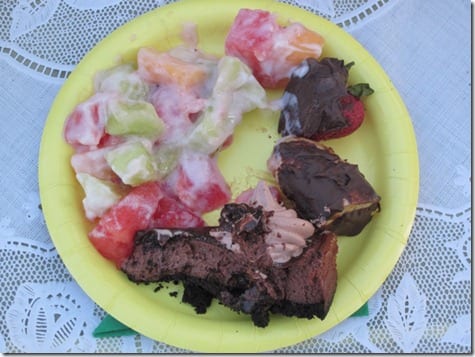 My cupcakes…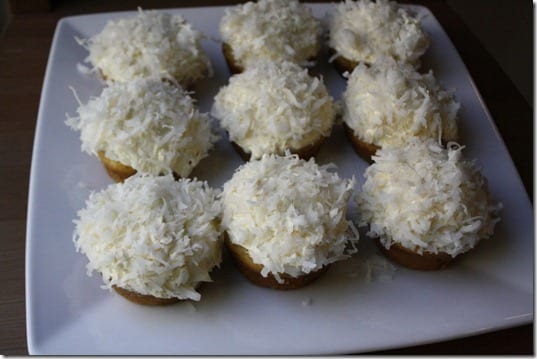 And DRINKS. Lots of drinks.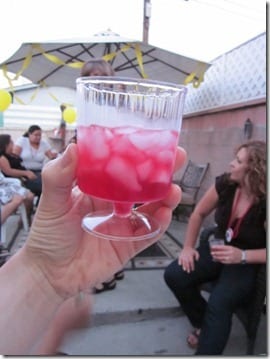 This morning I woke up feeling bloated and gross. It's a rest day for me, but I needed to get rid of that icky feeling. So, Ben and I took a walk for iced coffee.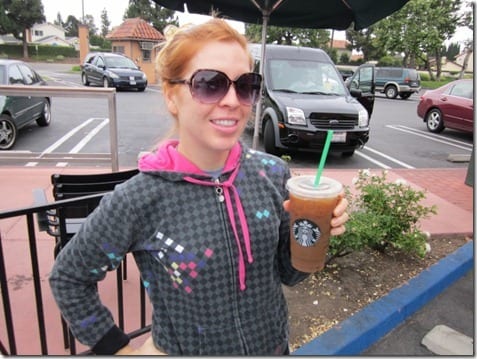 We keep trying to pin down a "Sunday morning tradition". We were walking to get the Sunday paper for a while, then would come back and eat pancakes. That was nice too
But, Ben picked up a chorizo burrito to go with his coffee this morning so when I got home I was craving a savory breakfast.
I went with a big ol' egg scramble.
Avocado makes this meal significantly better.
Question: Do you have a Sunday morning tradition?
Run SMART Goals
Fill out this form to get the SMART Running Goals worksheet to your inbox!