Hello, how's your day? I thought I'd share The Things I'm loving this lovely Thursday…
1. Limeades from Sonic (because I've officially decided they do not count as soda).
2. Sugar free butterscotch. Ben and I are both addicted and going through these bags at an alarming rate.
3. Big ol' salads. I call this one – "veggie burger, deconstructed". (Then, I follow the salad with 2 Vitatops covered in PB. It's been that week.)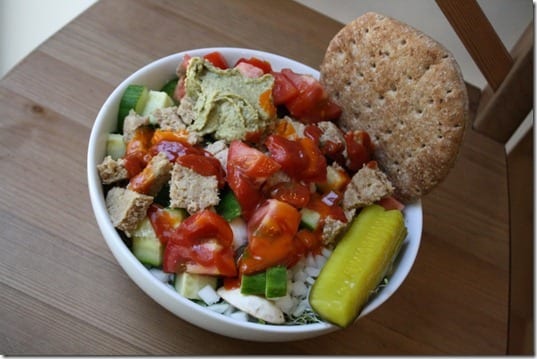 Actually, this hits a little too close to home after all those Vitatops…
4. This cartoon sent to me by reader Liz. She sees chubby cats and thinks of me. Hope this isn't a hint about trimming my bikini area…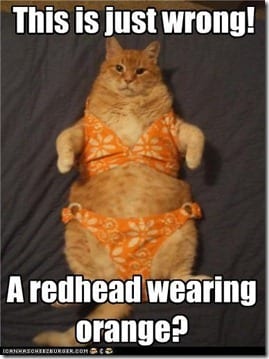 5. Peanut Sauce! I always love peanut sauce, but go through it too fast – so I made my own yesterday.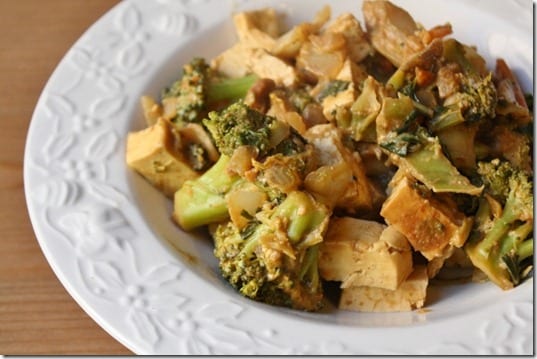 Ingredients: 1/3c Peanut flour, 1/4c soy sauce, Sriacha, 1/4c agave and water to thin. Mix. Pour on everything. Eat. Make more.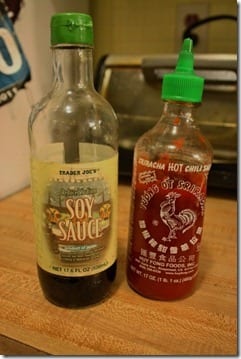 I mixed it in a mug, but didn't drink it straight. (Not that I'm above that.)
I used my first batch of peanut sauce in a tofu stir fry.
6. Finally, I love that so many of you wanted a Run Eat Repeat bumper sticker. I sent out the winner's today and will let you know when you can buy one soon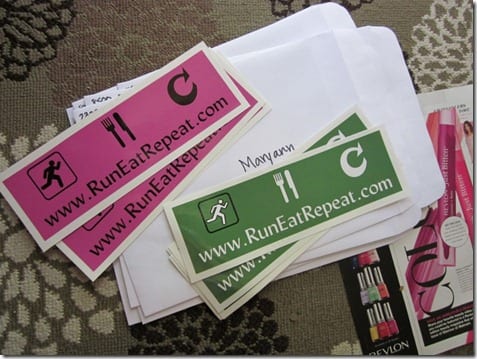 Run SMART Goals
Fill out this form to get the SMART Running Goals worksheet to your inbox!