And by finger, I mean plate…
I was supposed to go to yoga today, but Ben's friends are staying with us this weekend, (they're in town for the wedding we're going to tomorrow) and I don't want them to know we live in shambles. So, I need to clean the house before hitting up my To-Do List.
Ben and I took a short walk to discuss this weekend's agenda. It's kinda crazy.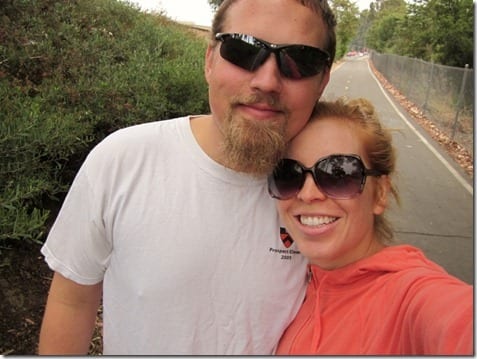 Ben hit up the shower when we got back and I hit up the kitchen to make breakfast.
Since I love bread and syrup I made Bagel Thin French Toast.
Toppings included: pumpkin mixed with spices and stevia (heated), syrup and peanut butter. There was half a banana consumed at some point too.
I consider pumpkin a fall flavor, so it's weird to be eating it now! No one tell the tree huggers I'm eating "out of season".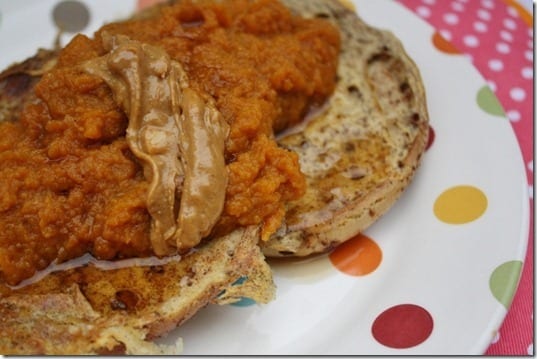 This is why I don't have any friends…
I usually only weigh myself once a month or so and today was that day. Despite a very indulgent vacation and week of eating out I'm not up on the scale. I'm sure I owe God a favor now, but I'll take it!
(source)
Weekend Agenda:
Saturday:
Long Run

Wedding (Ben's in it!)

Remember: Have guests all weekend so don't do dumb things.
Sunday:
1. Family Wedding/Reception – need to get there early to help with stuff. And it's a Mexican party so this could take all night.
What are you plans for this weekend?
Run SMART Goals
Fill out this form to get the SMART Running Goals worksheet to your inbox!