Mexican Meatless Monday is back! I've been neglecting it because now that I live in Orange County I'm trying to keep my Mexican-ness on the down low. (source)
Remember when I dyed my hair blonde? Talk about a FAIL
Someone should have told me looking albino isn't my thing…
Not really. California is basically Mexico and I'm loud and proud about it. You should have seen me requesting Volver from the Mariachis yesterday…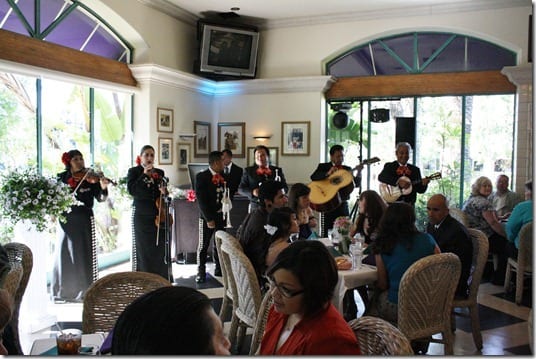 Tonight I made super easy enchiladas stuffed with onions, beans, mushrooms and cheese.
Ingredients: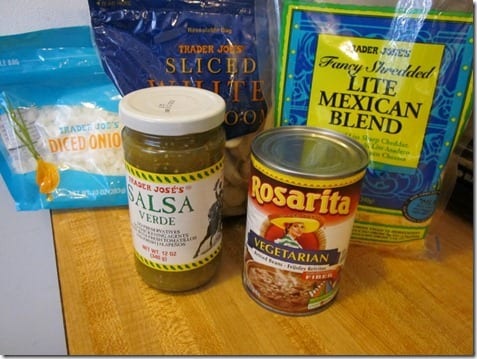 The key to making a vegetarian dish "meaty" without adding fake meat is mushrooms. They have such a good bite!
Step 1: Cook onions, mushrooms, garlic (optional) through. Add can of refried beans, season to taste.
Step 2: Set up your enchilada rolling station.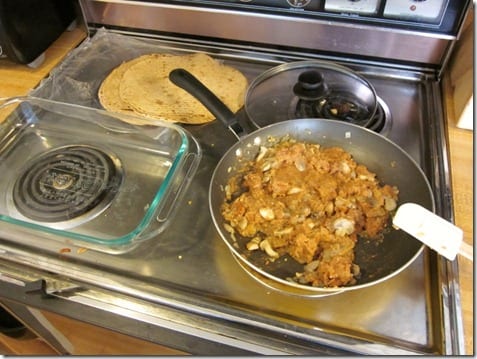 Don't use the tortilla with a hole…
Step 3: Spread 1/6 of filling onto tortilla.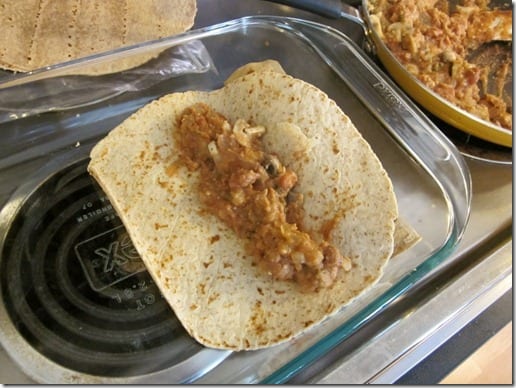 Add cheese.
Roll.
Recognize that there's blood on your tortilla. Inspect.
F. You are bleeding. Way to go genius.
Get band aide. Finish rolling enchiladas.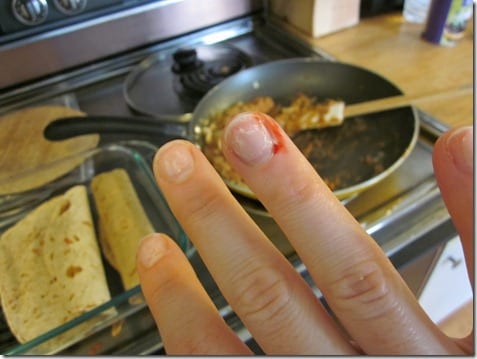 (I slammed my finger earlier and when I hit it again while cooking thought it was just hurting because of that. Don't worry the bloody enchilada was already mine because I use different tortillas for Ben and myself.)
Step 4: Top with Trader Joe's green salsa.
Step 4 1/2: Drink the rest of it.
Step 5: Top with cheese and bake until melted/heated through.
Eat!
Happy Meatless Monday
Run SMART Goals
Fill out this form to get the SMART Running Goals worksheet to your inbox!