I had another dentist appointment this afternoon. This dental stuff has been going on for months now, but this is my final one until my semi-annual cleaning. Unfortunately, my dentist killed me with the anesthesia and I couldn't feel half my face for 4 hours. I tried to eat a bunch of times in that 4 hours and almost choked myself twice. Right when I was about to kill myself and everyone around me freak out I made a massive smoothie and ate it in a VERY ANGRY fashion.
This was me making the smoothie and eating it…
Ben got home and wanted to go for a run. I wasn't up for it, but took a short walk until he caught up with me and photobombed…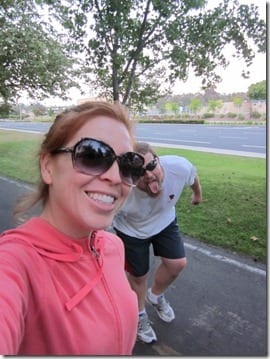 I am trying to eat clean this week, but NEEDED some chocolate after dinner. Luckily this Trader Joe's sugar free stuff is the only thing we have in the house (and it's actually good).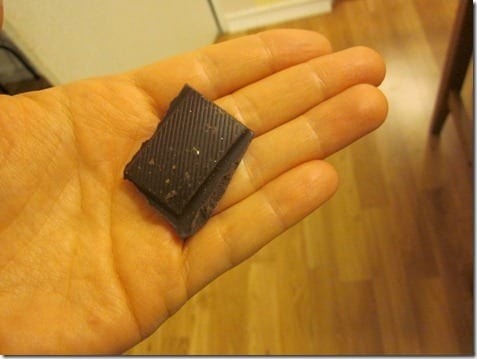 Don't forget to enter my stevia contest before the clock strikes midnight!
Run SMART Goals
Fill out this form to get the SMART Running Goals worksheet to your inbox!