Hello and Happy Wednesday!
Run: 6 miles. I felt slow and sluggish the whole time
What gives?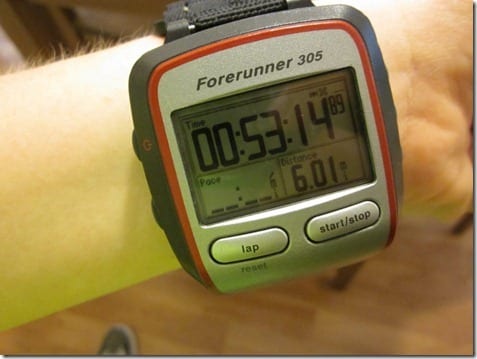 Before I went for my run I wrote out my day. It's crazy! I still haven't gotten into the groove of balancing my new life with the blog. Working on it…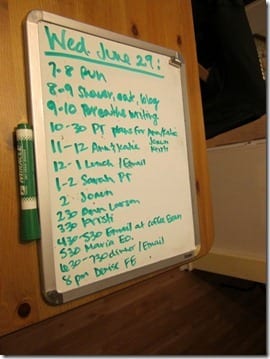 In addition to work, blogging and other writing I also have to wash Vegas clothes…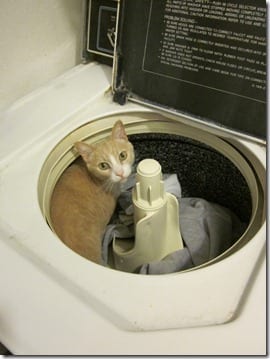 At least I have Waffle Wednesday to make me feel better
Winners of the Stevia Giveaway:
jasmine – the last sweet thing i ate was some chocolate pudding!
Jenn Haas Sweet giveaway, Monica 

I LOVE sweets and had some quinoa porridge this morning that would be a great medium for the liquid NuNaturals!!
Alyssa @ Run Charlie Run I'm drinking a cherry coke right now if that counts! If not, I had a couple sweedish fish after dinner last night.
rumfunandsun I ate strawberries and blueberries! Yummy!
******************************************************
I am going on a short road trip this weekend, but will be home in time for Fourth of July! So, I'm looking for a local Fourth of July race in the area.
Last year I did a 5k in Commerce with my peep Susan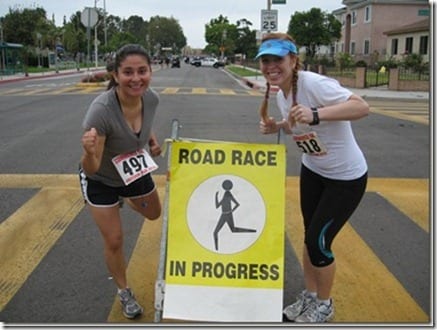 If you're looking for a Fourth of July race check out Active.com
Question: Are you running or racing this weekend? When/where?
Run SMART Goals
Fill out this form to get the SMART Running Goals worksheet to your inbox!