Yesterday we woke up in Paso Robles, CA. It's central California wine country. It's also where Ben and I got married <3
The birthday boy was ready to take wine tasting by storm!
First things first, breakfast!
Second things, second – wine tasting!
Our first stop was Castoro Cellars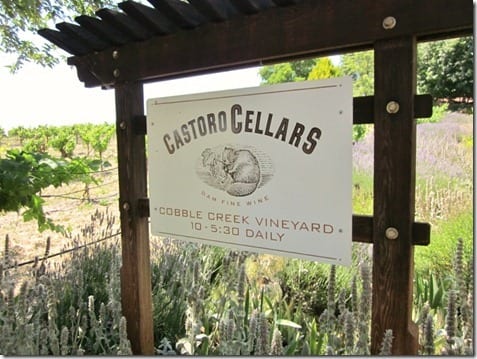 Dam Fine Wine
Castoro is sold at Trader Joe's. I only like sweet white wines, so their Muscat is really the only one I would get.
Next stop was Eagle Castle, where we got married. Awwwww.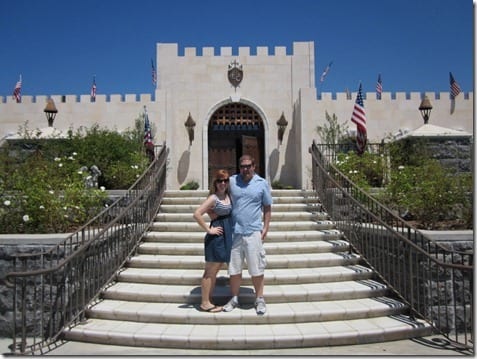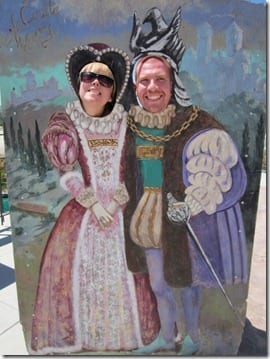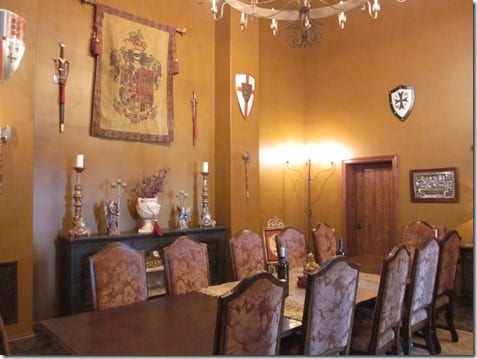 This was the room our reception was in. It brought back to many memories. Made my heart ache.
We had to buy a bottle to celebrate with later
Our third stop was the winery that made me appreciate wine – Rotta.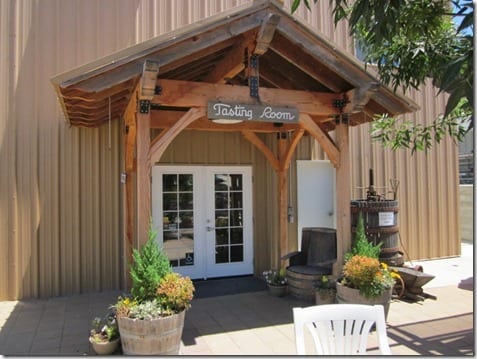 Wine tasting and taking pictures is like rocket science.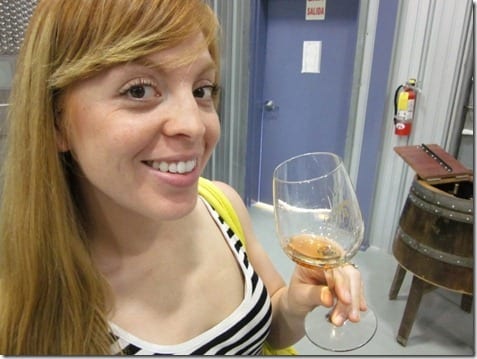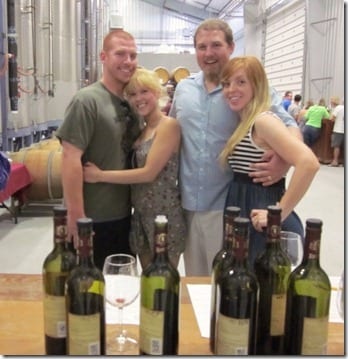 Wait, we got a good one!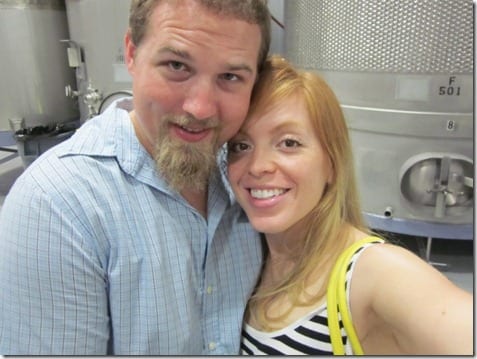 We cut wine tasting short in favor of seeking out a tourist trap for lunch – Pea Soup Anderson's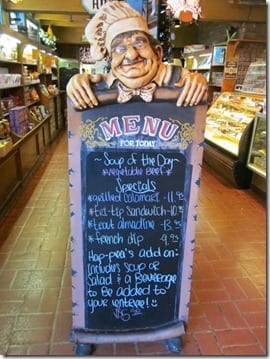 If you go to a restaurant known for a certain dish, you have to try it. It's the  (foodie) law. The Pea Soup is good
The bread is not good. It's served cold, the rye is bitter and the onion flavor is blah.
Luckily, they gave me an entire avocado on my salad so I am happy.
I took a picture like this the first time we went here on our way to San Francisco but can't find it. Bummer.
Finally, it was time to head home.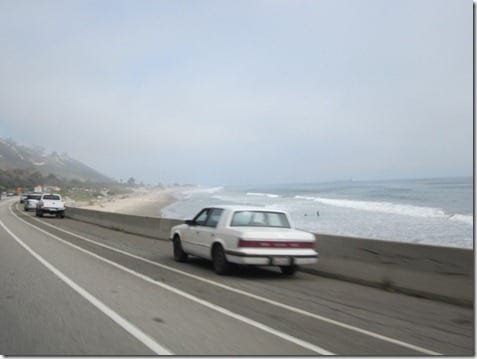 Things I learned on this road trip:
1. Heather and Michael are cool.
2. If you put me in a car with 3 pounds of cherries I will eat 3 pounds of cherries. (But I think we already knew that.)
Except that one…
3. If you head home a day early on a holiday weekend you miss traffic!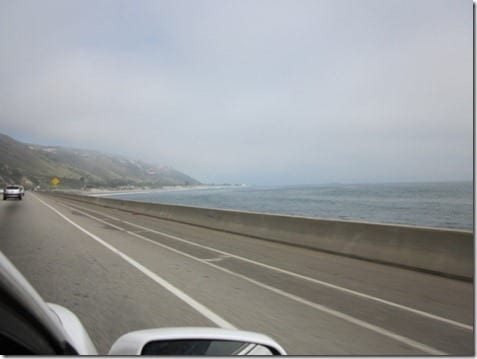 4. What happens in Paso stays in Paso – unless your sister has a blog.
5. Spotting a sick seal can make you very sad even when the ranger says she just might be tired and will be fine.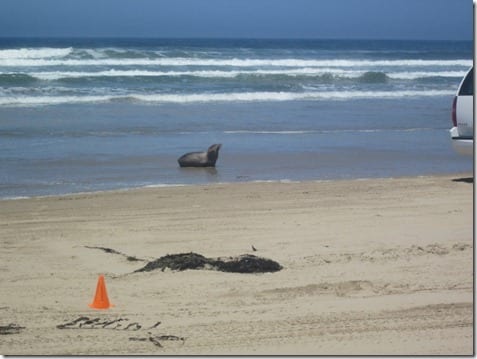 6. There is a market for EVERYTHING.
7. Don't poop on the trail.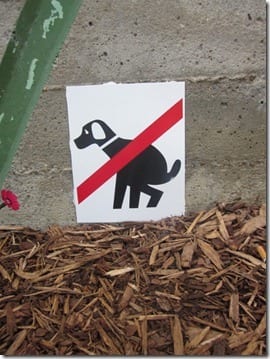 8. I want to go on another road trip asap!
Happy Fourth of July!
Run SMART Goals
Fill out this form to get the SMART Running Goals worksheet to your inbox!