This afternoon I had 45 minutes to get home, make lunch, eat, check email and get back out the door. I didn't realize I had such a short break or I would have planned better!
I felt like my day was lacking protein so I made a quick chicken salad. Only instead of mayo, I used salsa. Add some black beans and get a Mexican girl to mix it around and you've got yourself a Mexican Chicken Salad!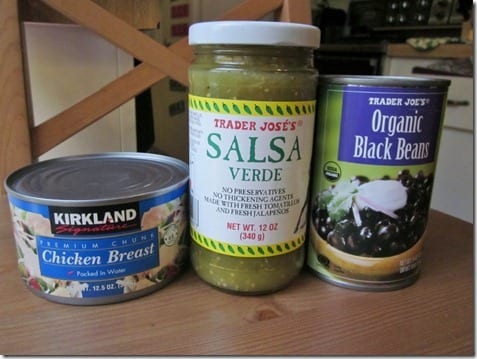 See how that works?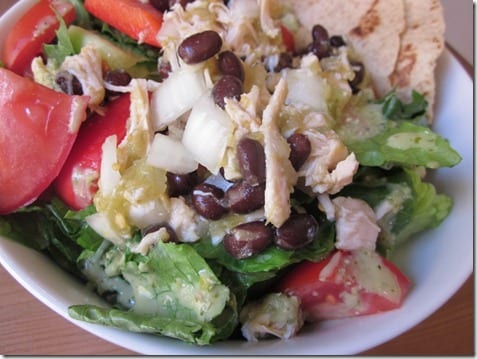 I also added a ton of onions because I enjoy having offensive breath.
Throw it on a salad and Bob's Chewy's your uncle.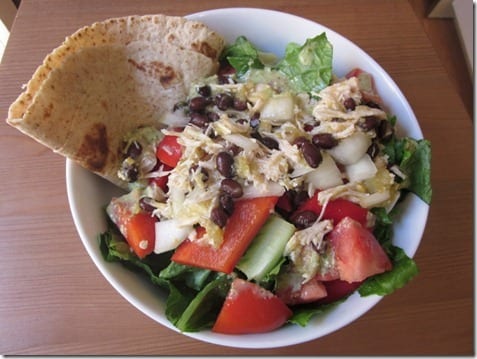 Then, I went to work. My schedule today was crazy back to back appointments.
On my second break I stopped at Trader Joe's for some non-essentials. Read: soda.
But Monica, didn't you read that article about how diet soda makes you more prone to obesity?
Yes.
Then, why are you still drinking it?!
Because this is America.
Okay, not really. I've decided 2 diet sodas a week is fair. Everything in moderation even meth.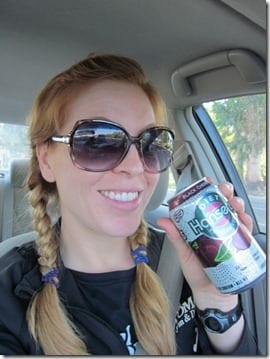 Giving up diet soda is just like anything else you're trying to change in your diet – progress not perfection. I'm making little changes that are realistic.
As soon as I came home I dropped the other half of the Think Thin bar I was munching (no bueno) and make a Protein Cake in a Mug – topped with Pumpkin Crème.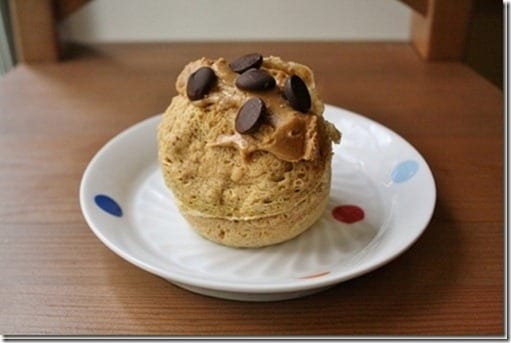 It looks tragic, but is amazing.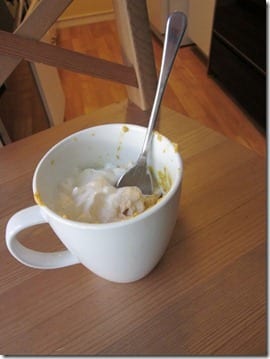 See ya later
Run SMART Goals
Fill out this form to get the SMART Running Goals worksheet to your inbox!