Updated to add: Last night Ben and I stayed up late and ended up making No Bake Chocolate Oat Cookies for a snack.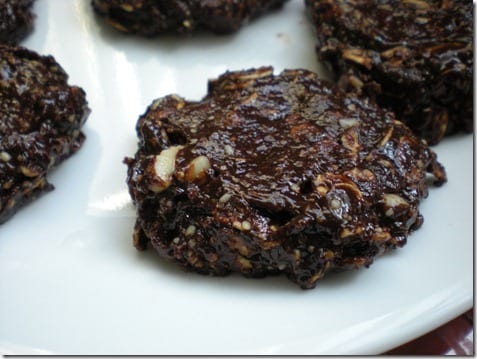 Pros of this recipe:
1.  They are best eaten as cookie dough, so don't worry about forming the cookies and actually waiting for them to set. I just mixed the ingredients and went to town.
2. You probably have all the ingredients needed in your kitchen right now. If you don't have cocoa powder use chocolate protein powder.
3. No cooking or baking needed. Bonus: This means you won't set any pot holders on fire.
This morning I had an early wake up call and grabbed an easy no-cook breakfast combining yogurt, pumpkin and cereal. I was cutting back on dairy for a few weeks because I think it gives me mocos. But, I wanted yogurt so yeah.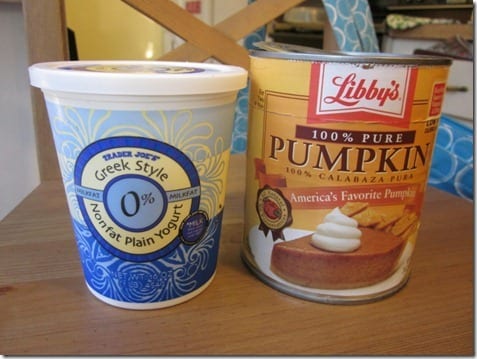 Pumpkin, yogurt, stevia, spices, chia seeds and cereals all mixed up and ready to be eaten on the go!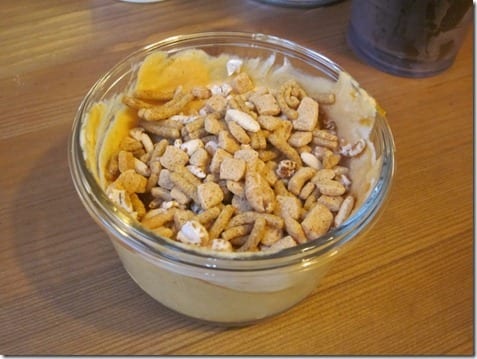 After my client I did half a KB session, but snuck out early because my legs were too tired on my Friday run last week. I don't want the same thing to happen again tomorrow (but I did feel like a loser leaving early).
It's HOT! We all know the importance of staying hydrated, but drinking cold beverages are so much more satisfying than luke warm water – am I right? Unfortunately, my big ol' bottle doesn't keep things very cool.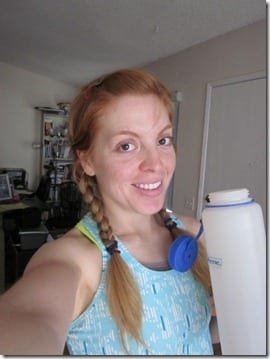 Under Armour just came out with a new water bottle that keeps your drink cold for 12 hours. They sent me one to try out and I'm a fan. I love big drinks, cold drinks, strong drinks… basically I am a big drinker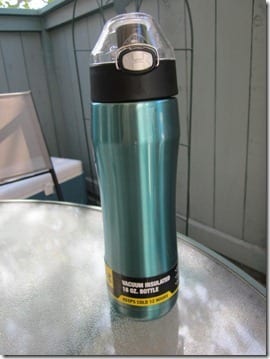 There was a recent study that showed athletes who drink cold beverages keep their core body temperature down and perform better! Cool huh.
Run SMART Goals
Fill out this form to get the SMART Running Goals worksheet to your inbox!