I had a horrible run today and can't keep dismissing it as <insert random excuse here>. I know it has to be food, fatigue or training related so I'm going to start keeping a training journal.
Ideally, I'll record what I eat before my runs (which I don't always mention here) and how I feel on my too.
Anyways, today I felt super tired and HUNGRY!!! I was hungry before my run and ate a piece of PB&J toast, but it wasn't enough. I tried to eat my arm, but it was too hairy.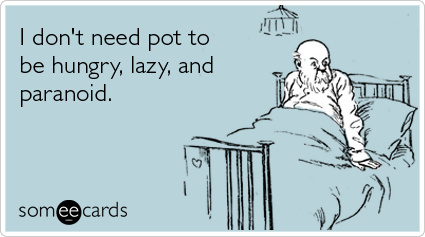 I did a slow 6.80 miles before rushing home to EAT.
So I devoured some pumpkin pancakes before I could record it.
I went to Costco after my morning shift to fill up on watermelon. Cherry season is so short, I couldn't resist…I also couldn't resist eating them in the car.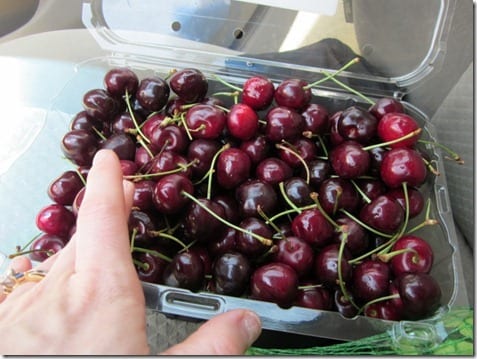 Tragically, Costco still doesn't have watermelon?!?!?! These little boob ones do not count. I eat them in one bite, maybe two.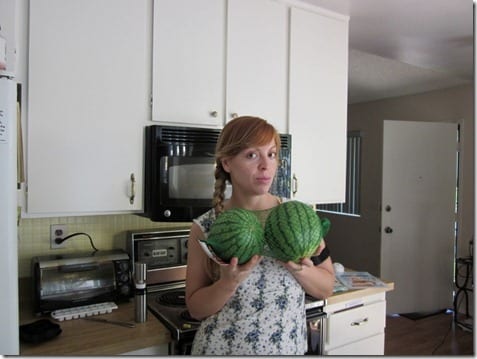 I pimped out a frozen meal with tons of veggies and almonds for lunch. I know they're not the best, but I love me a good frozen meal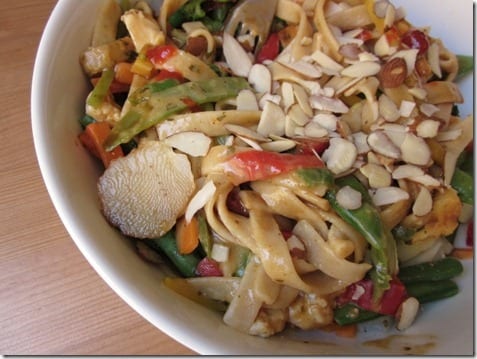 Can someone please send me a real watermelon? Thanks.
Run SMART Goals
Fill out this form to get the SMART Running Goals worksheet to your inbox!