Like I mentioned earlier, I'm hungrier than a teenage boy this week (and coincidently have as many pimples) so I am all about VOLUME eating to fill my belly! I added the leftover fajita fixings to a big ol' salad and paired it with a tortilla
Dessert x3…
Then, I headed to work. Since I'm still trying to build up clients I have kept my availability pretty open, but that means my schedule it very sporadic. The back and forth is stressful, but I think that could be solved with a better commitment to staying organized
On the way home I spotted a banana with a sign… "Honk if you love Jamba Juice!" I honked
But, instead of getting Jamba, I made myself a massive smoothie in a bowl at home.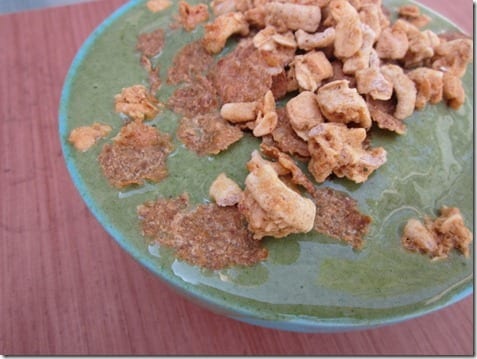 Things got messy.
Don't worry, I've got this…
I'm going to try and get some freelance writing done and check email before I have to go back to work for an evening shift! See ya tonight
Run SMART Goals
Fill out this form to get the SMART Running Goals worksheet to your inbox!