Let's settle some rumors here – the real reason I was called "Cheap and Easy" in college was for my style of cooking.
Seriously, right after that picture was taken I made a snack out 99 Cent store crackers and stolen packs of restaurant jam…
Anyways, here's another super cheap and easy recipe in honor of Mexican Meatless Meatfull Monday…
Crockpot Chicken Tacos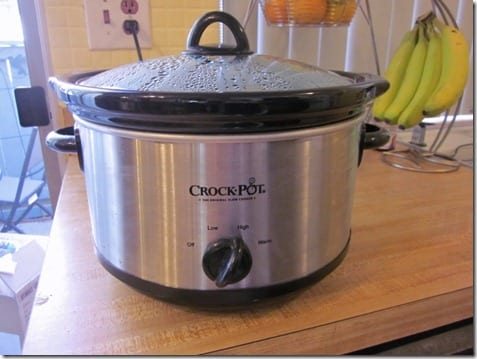 1. Take a jar of TJ's salsa. This one and the green one are both amazing.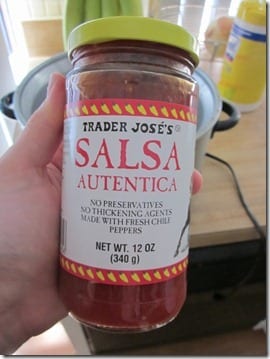 2. Pour it on 4 frozen chicken breasts hanging out in a crockpot. Cover and set on High.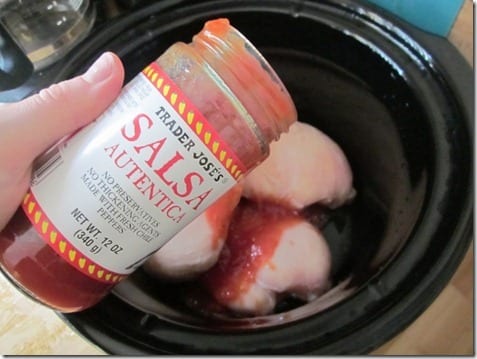 3. Cook for 6 hours. Check after 5 hours if you have little breasts.
Guilty as charged
4. Eat half a watermelon while reading email on your dirty phone…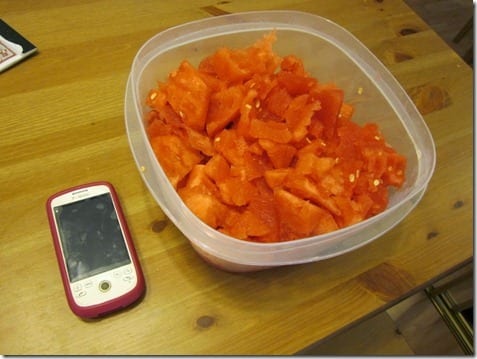 5. When it's done – Shred chicken on a cutting board. Use two forks and pull chicken apart in the same way you imagine my heart is being torn apart since I heard J.Lo and Marc Anthony are breaking up and fear Ben may leave me for a better booty. I know I would leave me for her.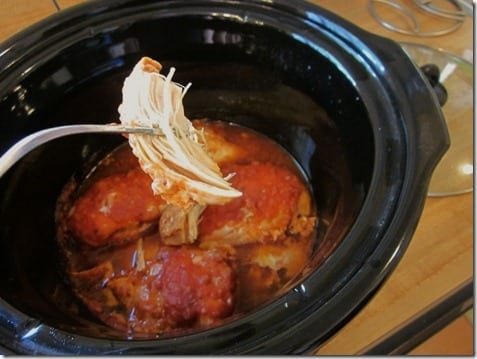 6. Use chicken to make tacos, burritos, quesadillas, bribe for calling your cat inside, midnight snack…
I made a big ol' taco salad since I didn't have a salad for lunch.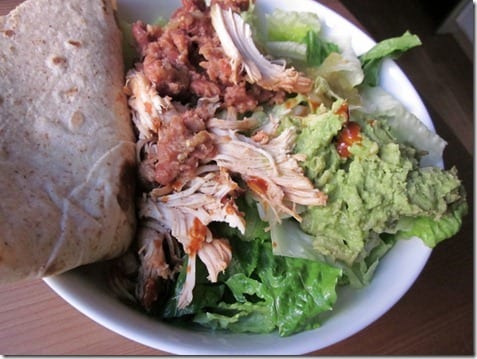 I try to keep my salad ratio = 1 part guacamole to 1 part everything else.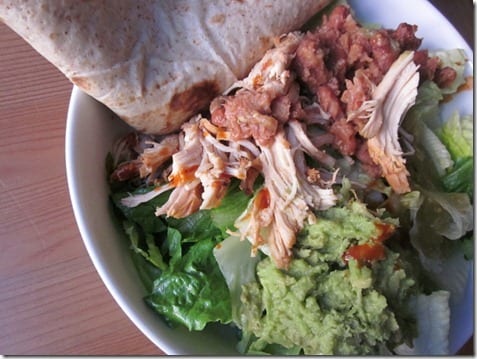 7. Eat. No utensils needed.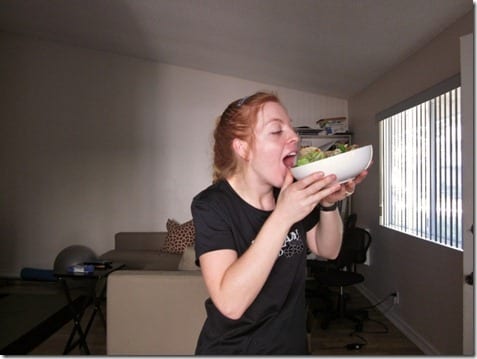 See? Cheap and Easy.
Run SMART Goals
Fill out this form to get the SMART Running Goals worksheet to your inbox!